Chris Lowe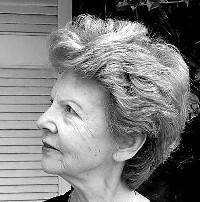 Chris Lowe
CBP,Par. BP, EMF Bal.Tech;, CBP, Parama BP
Clinic
50 Plumbago drive
Renishaw Hills
Scottburgh, ZN 4181
South Africa
Phone: 0832650756
chrislowe@tiscali.co.za

Biography
I was bowled over when I was introduced to the BodyTalk System of health in 2003 and I recognized immediately its power, ease of use and its role in the future of health care in my life. I had a very personal experience with Bodytalk which led me to study this method. The Bodytalk System is now a very important tool in my practice and it has taken over as it is the most requested service by my clients.

It is so simple and effective!!

Coures completed in BT Traininng since 2004:
Bodytalk Fundamentals, Principle of Consciousness,Bio Dynamic,Macrocosmic Bodymind,Matrix dynamics,Bodytalk for animal,Mindscape, Bodytalk Access,Paramal 1 and 2 Practical with Dr Veltheim, Adv Modules Integration, TCM for Bodytalkers, The Soul's Journey, Enegetics, Founders Treatment Intensive with Dr Veltheim, Eastern Medicine with Dr Veltheim, Breakthrough with Esther Veltheim

Testimonials from some clients of Bodytalk:
"Chris many thanks, again. I can feel what an effect your sessions are having and I know they are very important to me and what I am in the process of going through. It's like I am moving from the head to heart - crossing the Bridge of Love."
David Icke"Celebrated British Author of "The Biggest Secret" see his latest book " Infinte Love is the Only Truth"
--...I have been seeing Chris Lowe for Bodytalk sessions from Jan 2005 and the change in me has been so profound. The depression that I have suffered from for so many years has lifted and I feel like a new person. I have never before experienced such amazing results in such a short time. Brigitte, Durban. May 2005
--"I have been on a personal journey of discovery and if you are currently doing this, you will know that you cannot always find the answers as to why you do things. For me, Body Talk, has given me the opportunity to find these well hidden secrets and release them and allow the body to do its work. It is creating an entirely new awareness for me and for the first time in my life, I have started to listen to my physical body and the more I listen, the more it talks. I believe that with Body Talk I am doubling my potential." Charmaine Verhagen, Durban

-after 4 sessions my sugar cravings have disappeared completely and so has the dent in my head which I have been told is a sign of Pancreas disorder. Mrs Linda Smith Durban
--I was not comfortable taking medication (lipitor) to reduce my cholesterol levels as I felt that I has already cut back on fat intake, butter and milk etc and even these pills did not bring the count down (7.2) to acceptable levels. After a few BodyTalk sessions, I no longer take any medication and my last check up showed that I am now a low risk at 5.5 levels. Mr GL Durban
--Previously my daughter and I suffered from depression and IBS . We experienced The Bodytalk System and amazingly these sessions changed our lives around. I can recommend Bodytalk to anyone, even my husband, a medical doctor was impressed with the results. Mrs JB Durban