Jane Gruebner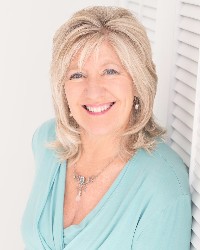 Biography
Jane Gruebner -The BodyMind Interpreter
Dynamically helping you create a great life!
Working with holisitc healing and wholebeing for 20plus years.
Trained and worked with BodyTalk and MindScape for 10 years.
Qualificatons
MindScape Instructor, Access Instructor, BodyTalk Practitioner, MindScape,
BodyTalk for Animals, Linking Awareness,
Reconnective Healing, The Reconnection, Dip. Natural Healing Sciences , Reiki , Aura-Soma Colour System; Bioptron Light Therapy

"Times are changing
consciousness is shifting - rapidly!
Working with Quantum Physics principles and Laws of The Universe enables rapid changes and healing.


Balance within ourselves restores our internal harmony and authenticity of self, which we need, in order to engage in the real joy of living our life to the full. " Jane Gruebner

Jane's work is different ... effective ...
If you want to make real changes in your life...your health ...your relationships...your business
... Jane can help you make the transformation !


What clients say

Wake up day arrived..... I was told I had breast cancer....
.....It was then that I realised that I had to make some changes. Half way through Chemo a lovely friend told me about BodyTalk..
I now have a different approach to life. I love it, and so grateful for all I have.
The resentment, self-pity and other things that I had problems with are no longer a concern.
Jane you have been wonderful about Body Talk and what you do, your love and dedication, for your work and the people that come to you, sure is amazing.
I am now flying high like an eagle.
Jane and BodyTalk ....you have been the wind beneath my wings.
Im forever grateful Thankyou thankyou thankyou. Pauleen

.
I have more energy than Iv'e had in years!
After several years of getting through life, just existing really, I was diagnosed with anemia. Having had this before I knew it wasn't a quick fix.
I went to Jane for a session and subsequently had two more sessions over 6 weeks. The result is that I have experienced great shifts within myself, like roadblocks moving and the sky's the limit now as far as I'm concerned.
I have more energy and focus than Iv'e had in years!
I feel excited about the future and Im making plans with no fear and my friends are telling me how amazing I look...who wouldn't love that outcome!
Thanks Jane - Chrissy

Jane has been working with energy systems for over 20 years - with The BodyTalk System for over 9 years, making her one of the most experienced practitioners within New Zealand as well as being the current President of the NZ BodyTalk Association.

Jane keeps up with the latest worldwide trends and developments in Energy Therapy and Mind / Body Wellness information.
She recently attended the European Mastery Conference of Healing held in Italy, meeting Lynne McTaggart ( The Field) Dr Eric Pearl ( The Reconnection) Dr Konstatin Korotov ( leading Russian scientist working to scientifically prove the validity and effectiveness of energy healing).

Jane's areas of expertise and passion are :-

MindScape BodyTalk allows Jane to gain insights as to how to heal the imbalances that are created in our lives...whether it be in the form of physical, emotional, mental or spiritual pain. Often we have recurring patterns, issues or illnesses in our lives which prevent us from living life to our full potential. These show in the form of imbalance within our lives ie relationships, work stress, overwhelm, insomnia, allergies, illness, can all be indicators of being out of balance.
To shift these patterns we need a shift in response to lifes situations and consciousness, this happens by changing current energy patterns...much like updating our own computer programming.

Courses -
MindScape Course - 2 . 5 days BodyTalk Access - one day workshop Vision Board Workshop - 1/2 day workshop
Dates and further details - www.thebodymindinterpreter.co.nz

BodyTalk ACCESS - one day course
INDIVIDUALS - To give people their own self care 'toolkit'
PROFESSIONAL THERAPISTS - To have fast and effective techniques designed to activate and support clients / patients healing process more effectively ie reduce stress, pain issues, stroke recovery, accidents, sporting injuries, operation recovery, birth trauma.
Vision Board Workshop - 1/2 day
Jane introduces the principles of how we 'create our own reality' and intertwines it with the potenitality of making your dreams to become real. If you want to be creative, have fun and be inspired about your life then this is a great workshop for you!

Jane is particularly passionate about the specialised area of improving energy flow in specific areas of life.
Business - where there are blocks or challenges within businesses, these sessions assist with - enhancing business, finance, relationships, highlighting solutions.
Family - often there are stressful relationships within families, arguements, mis-understandings - these sessions are to about improving communication and realationship dynamics within families.

DISTANT SESSIONS via skype or phone are available - utlising the effective MINDSCAPE Technique- (see the IBA website for more information) Jane is often able to offer insights currently and restrospectively.