Savannagh Lassken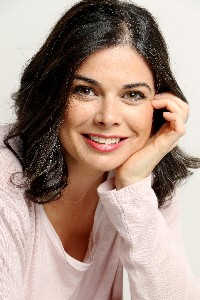 Savannagh Lassken
MA, BA, CCC, AQTN, CBP
Clinic


Montreal, QC
Canada
Phone: 514-452-8743
savannagh@tojustbe.ca

Biography
I help individuals reconnect with what is being held in their bodies and to express their most sincere self.
Paying attention to what our bodies tell us can be intense work... no wonder we want to run away and distract ourselves! To add to the confusion, we may not have been taught to listen to the messages we receive. Our body-mind systems are innately brilliant and directed towards health. What gets in the way of well-being can be based on our unconsciously held beliefs. I love that the BodyTalk system taps into these blocks and places ultimate trust on the body's capacity to heal itself. I see my job as: being present with whatever is calling for attention and assisting my clients to do the same.
I come to this work with a therapeutic background. I trained as a drama therapist (which is a therapeutic approach that unites mind, body and expression) and gained experience in hospital, prisons, and private practice. I love witnessing transformation and the awe inspiring ways my clients find strength and regain balance.
If you are looking to make changes in your life and need support, feel free to connect with me.
Warmly,
Savannagh Lassken
savannagh@tojustbe.ca
CBP, (Certified BodyTalk Practitioner)
CFT (Craniosacral Fascial Therapy)
MA, Drama Therapist
CCC (Canadian Counselling Certificated)
AQTN (Association Québécoise des Thérapeutes Naturels)