Jessica Uys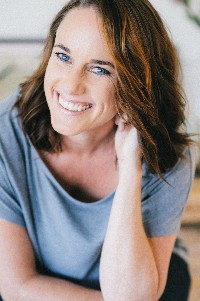 Ms. Jessica Uys
B.Bus Sc; BARS; IEP Coach, CBP
Clinic
Garlicke Drive

Ballito, ZN 4420
South Africa
Biography
As an Eating Psychology coach and passionate practitioner of mindbody healthcare, I help women who know that they have the ability to live a calm, inspired and more joyful life, but who need a little help in getting there.
My approach to health and wellness is a combination of both nutritional coaching and energetic balancing techniques to look at not only what you're eating, but what's eating you. Because it's only by paying attention to what's really going on beneath the surface, that things can truly change.
About Me:
· I've got a Business Science degree, which is kind of funny when I'd actually make a better teacher, photographer or traveling gypsy.
· I've done the corporate thing, managed regional teams and traveled all over the world. So I know what stress can do to you.
· I've experienced chronic eczema, pneumonia, anxiety and shingles. So I've felt what happens to the body when you don't live in your truth.
· I've dealt with more than my share of loss. So I've learned the importance of letting go.
· I've realized that my body needs movement. So am happy to get up in the dark for yoga or a run.
· I've noticed the impact of food on my emotions. So I nourish my body with the good stuff. No restriction or obsessiveness, just nurture and joy
· I've been studying consciousness and mindbody health for years, but nothing knocked my socks off quite like the results I've seen with BodyTalk
· I've stunned everyone by falling in love with kitchen appliances – and my family still double take when they see me whipping up almond milk.
· I've given up on being "Little Miss Perfect" – getting straight A's and seeking the perfect body can only take you so far before you start yearning for something else. Besides, I find I am a lot nicer to be around when every now and then I just eat the damned cake.
I am passionate about:
· The truth. Knowing my truth and speaking my truth, so that my choices are always in alignment with who I am.
· Looking at things differently to provide a fresh perspective and to open up possibilities for change
· Using the healing power of nourishing food for healthy bodies and happy moods
· Sharing information about the mind-body connection, the effect of emotions on the body and the importance of tapping in to our sub-conscious to bring about lasting changes
I am a:
Certified BodyTalk Practitioner
Access BARS Practitioner
Certified Eating Psychology Coach
PAM Micro Minerals Practitioner
Ethno Healthcare Practitioner
T