Mary Slocum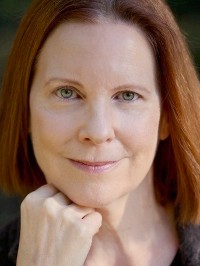 Biography
Working with the whole body-mind-environment process — that shapes our experience and us — Mary facilities her clients' transformation to new levels of health and well-being allowing them to live life forward with a sense of just-rightness. Passionate and compassionate in her work, she weaves together the mind-body healing of BodyTalk, the life-forward process of Inner Relationship Focusing, and the attention and regulation of Mindfulness, helping her clients heal and experience life from their true, whole selves. Working with Mary, clients release distressing emotions and physical problems, uncomfortable habits, circular thinking, and painful trauma giving them new levels of energy to take the action they are wanting and to be who they truly are.
Having worked for more than twenty years in high technology, Mary also brings a deep and unique perspective on work, career, and relationships. Mary is an Advanced Certified BodyTalk practitioner, is a Certified Focusing Professional, and brings Mindfulness practices into her work as she does into her daily life. She also holds Master of Arts and Master of Business Administration degrees.
As an Advanced Certified BodyTalk Practitioner, Mary has completed BodyTalk Fundamentals, Parts 1 and 2 and Fundamentals Integration as well as the advanced courses: Principles of Consciousness, Bio-Dynamics, MacroCosmic BodyMind, and Matrix Dynamics. As a Parama BodyTalk practitioner, Mary has completed Parama I and II and has attended the PaRama I Practical. She has also taken Finding Health and the Founders Treatment Intensive with John Veltheim as well as Mindscape and Advanced Mindscape, a powerful tool to sharpen the intuitive intelligence.
To further support her work with clients she continues to study advanced topics in related disciplines, including The Science of a Compassionate Mind and The Science of Willpower at Stanford University.
Mary is here to facilitate your journey to healing and well-being. She sees clients in person and offers distance healing sessions via phone or Skype for those unable to reach her in person. Mary invites you to learn more by visiting her webpage here.