Diane Payne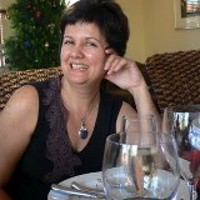 Biography
I am a trained primary school teacher who after struggling with infertility found help beyond traditional medical processes. I now have two healthy young adult children and a keen interest in natural therapies.
For over 10 years I was a Yoga instructor and more recently I discovered my healing abilities thorough Experiential Astrology training with Daniel Sowelu. Later with Fran Wills, I was an intuitive counsellor, doing readings and healings at the Healing Sanctuary in Duncraig.
When I first experienced Body talk, I knew that I had found a modality with so much intrinsic integrity, that I knew I had to become a practitioner. As a practitioner my style is gentle, centred and respectful. I see all issues as important and will not shy away from the difficult topics such as sexual abuse, abandonment and trauma.
I am enormously proud of the work I do and never fail to be impressed by the body's innate wisdom and ability to heal. Its an honour to be able to do what I do.