Zoya Diachenko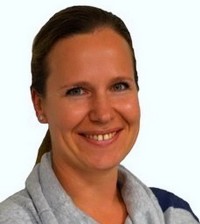 Biography
Zoya Diachenko is Certified Body Talk Practitioner.
She became Certified Body Talk Practitioner in 2012. Courses that Zoya has completed include:
- Body Talk Fundamentals Part 1 and 2
- Body Talk Fundamentals Integration
- Module 3: Principal of Consciousness
- Eastern Medicine
- MindScape

- Module 4(7) Body talk : Bio - Dynamics

- Module 5: Lymphatic Drainage and Applied Anatomy and Physiology
- Modul 6 : Macrocosmic Bodymind

Zoya's background: graduation from University Bar-Ilan, Israel in 1999 as a Registered Nurse. Her post - graduate education is in Operating Room Nursing. She became Registered Nurse in operating room in 2001.Since 2004 Zoya has been Registered Nurse in Canada and currently working at Mackenzie Health Richmond Hill Hospital in Ontario. She also holds NAET (Nambudripad's Allergy Elimination Technique) certificate since 2008.
In addition to her work in traditional western medicine, Zoya has had lifelong interest in alternative approaches to medicine and healthcare. Throughout her journey of searching for techniques to assist body's ability to heal, she discovered the Body Talk philosophy. She was fascinated by simplicity of the technique and the fast results it offers. As well as the ways Body, Mind and Spirit addressed in the most comprehensive way. In her practice Zoya works with a wide variety of physical and psychological conditions, including but not limited to musculo-skeletal problems, viruses and infections, depression, chronic pain, insomnia, chemical sensitivities, food and environmental intolerance and blood sugar imbalance.
Zoya continues to study and expand her knowledge and understanding of the Body Talk System and related philosophies and disciplines.
Her credo is: "As a dedicated Body Talk practitioner I'd like to bring my skills and experience to my clients and to be part of a healing miracle".
About Body Talk
Body Talk is an astonishingly simple and effective holistic therapy that allows the body's energy systems to be re-synchronized so they can operate as nature intended. Each system, cell, and atom is in constant communication with each other at all times. Through exposure to the stresses of day-to-day life, however, these lines of communication can become compromised or disconnected, which then leads to a decline in physical, emotional and/or mental well-being. Reconnecting these lines of communication enables the body's internal mechanisms to function at optimal levels, thus repairing and preventing disease while rapidly accelerating the healing process. In this way, Body Talk stimulates the body's innate ability to balance and heal itself on all levels.