Rae-Marie Leggott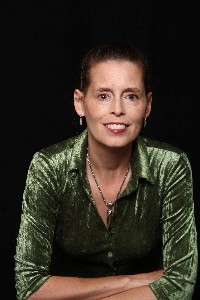 Biography
As a BodyTalk practitioner I am honoured to support the healing journey of my clients. Rather than asking someone to "heal" us, BodyTalk accesses our body's inherent wisdom to heal itself. Body Talk is a powerful, non-invasive approach to bring balance and wellbeing.
My experience with complementary health modalities began with Healing Touch, which helped me through my own experience with illness. I was intrigued and amazed at the results I experienced. Consequently, I received training in this technique, so that I could offer it to others.
When I discovered BodyTalk, I was impressed with how beautifully it integrated with Healing Touch. It was inclusive rather than exclusive and offered the body the means to prioritize healing. It effectively accesses all of the tools that I have in my toolbox.
I am a CHA certified trail guide and English and Western Riding instructor. I am a student of Natural Horsemanship and am constantly amazed at how much my animal friends teach me about communication, partnership and true friendship. BodyTalk is not only effective for people but is fabulous for animals. I am excited to be able to include my passion and love for animals in my healing practice.
I am also certified as an Advanced Angel Empowerment Practitioner, and am happy to offer sessions in this card-based intuitive technique.
I have also added Quantum Touch, REIKI and PSYCH-K to my toolbox.
I am fortunate to live in OkanaganFalls, B.C., located in the beautiful South Okanagan, with my menagerie of horses, dogs, ducks and geese. I am a perpetual student of life and enjoy theatre, guitar and whatever new adventure life offers.
My office is located in my home south of Penticton. All of my tools are effective online via distance.
Tel: 250-328 5335
Find more information on my website:
Www.loveandlight2you.ca
Find me on my Facebook page
El Colibri: Pathways of love and Light
Or email me at:
loveandlight2you@gmail.com
I look forward to sharing your journey.