Carole de Lacy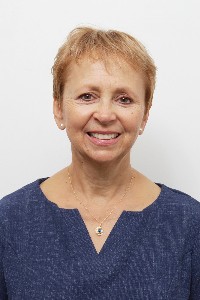 Biography
IMAGINE FEELING ENERGETIC, JOYFUL AND HEALTHY AGAIN!
If you are feeling run down, depressed or anxious, or don't feel like you have been getting the best out of your life, Carole invites you to get your health back on track. Many of Carole's clients have tried various different therapies without success before trying BodyTalk.
Carole's powerful intuition and her 20 years of working with emotions and continuous study can help you to break through these emotional and energetic blocks and increase your energy, vitality, joy and overall health. Imagine reaching your full potential!
To book your appointment, please contact Carole at BodyTalk Healthcare:
Phone 0798 406 1711 or email carole@bodytalkhealthcare.co.uk
https://www.bodytalkhealthcare.co.uk
Specialities: Self-growth, professional development and mental & emotional health
What clients have to say:
I suffered from dreadful migraines every 3 weeks since the age of 7. I spent a fortune on medication and felt desperate. Although I was sceptical, I decided to try a BodyTalk session with Carole. After 3 BodyTalk sessions, I haven't had another migraine since. I would truly recommend BodyTalk to anyone who suffered the way I did.
M.C. (Age 50) Wallington
Thank you so very much for being an unbelievable support for our family. The 'magical' skills you have has transformed our lives as individuals and as a family. Thank you from the bottom of our hearts. Keep up the amazing work.
C. Green, Kingswood
Carole is wonderful and so is BodyTalk. I have struggled for years to find a way forward and some peace of mind. BodyTalk has really helped me and for the first time I am happy with myself and feel motivated.
L. S. Sutton
Carole picks up on the subtle elements that are having a profound impact on my physical, emotional and spiritual wellbeing and has ways of healing the problem. The feedback is incredibly accurate which leads me to believe that the depth of the work is far greater than any other healing module presently available.
Robert Nock - Personal and Business Coach
The session was really powerful. I never realised how much the body 'knows' and Carole is an excellent facilitator. After the session I felt that something had shifted and felt a deep sense of joy which lasted for quite some time.
D. S., Croydon
A heartfelt thanks to Carole for this amazing BodyTalk experience. I didn't quite realise what I was in for when I signed up for the session! It has been an incredible revelation to experience the unlocking of intelligence stored in the body. This gift is beyond words … and has completely changed the course of my current life, and I am amazed at the accessibility power of this BodyTalk technology. Carole is a wonderfully calm and compassionate facilitator and I thoroughly recommend her services to anyone wanting a deeper understanding of themselves.
N.S. Winchester
I feel at ease and relaxed with Carole. I know that I'm in good hands and can trust her completely. As for the actual results of the BodyTalk sessions, well, even I was a little surprised. Amazing!! I thoroughly recommend BodyTalk and I especially recommend Carole. Go for it!
K. H. Wallington
QUALIFICATIONS AND TRAINING COMPLETED
Certified BodyTalk Practitioner (CBP) 2012
Advanced Certified BodyTalk Practitioner (AdvCBP) 2017
Anatomy & Physiology for BodyTalk
Veltheim Method Lymphatic Drainage Practitioner (VMLD) 2012
BodyTalk training completed
Body Talk Access

Bio Geometry

Fundamentals (Modules 1 & 2)

Principles of Consciousness (Module 3)

Biodynamics (Module 4/7)

Lymphatic Drainage & Applied Anatomy & Physiology (Module 5)

Macrocosmic BodyMind (Module 6)

Matrix Dynamics (Module 9)

Advanced Integration

Mindscape & Advanced Mindscape

Treatment Intensive with John Veltheim

Eastern Medicine with John Veltheim

BodyTalk for Animals

Linking Awareness

Anatomy & Physiology for BodyTalkers (Modules 1, 2, 3)

The Soul's Journey - Exploring the Mind & the 3 Brains

The Digestive Process

Approaches to Unhealthy Family

Care of Intestinal Tract

Fasting
Carole is fully Insured and a member of the International BodyTalk Association.