Carole de Lacy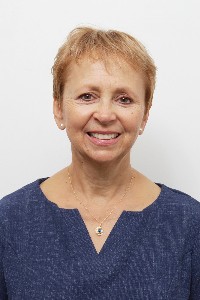 Biography
Imagine feeling energetic, joyful and healthy again!
If you are feeling run down, depressed or anxious, or don't feel like you have been getting the best out of your life, Carole invites you to get your health back on track. Many of Carole's clients have tried various different therapies without success before trying BodyTalk. Carole's powerful intuition and her 20+ years of working with emotions and continuous study can help you to break through emotional and energetic blocks and increase your energy, vitality, joy and overall health. Imagine reaching your full potential...
Specialities: Mental & emotional health and personal development.
To book your appointment
contact Carole at BodyTalk Healthcare:
Phone 0798 406 1711 or email carole@bodytalkhealthcare.co.uk
https://www.bodytalkhealthcare.co.uk


TESTIMONIALS
Read what clients have to say about their BodyTalk experience:
Distance Sessions
When I met Carole during my first session, I did not know what to expect. I found Carole very friendly, calming and attentive. She has an amazing ability to tap into what is on your mind and find ways to support you by using her very specialist techniques. I have complete trust and faith in Carole and would definitely recommend her for her great services. Carole has changed my way of thinking and living for the better. I am so grateful to her. Thank you Carole!
S. S., Surrey
Because of Covid my BodyTalk session was via distance and I told Carole I was getting pains in the knuckles of my hands.
Usually Carole would send me an audio of my BodyTalk session but this time wanted to speak to me by telephone to discuss my results - she felt that the results were too sensitive to be sent by audio.
She kindly explained that I'd had a trauma in the womb and did I know that I'd been a twin but my twin had died in the 2nd trimester? The pain in my hands was from trying to hold onto her and coping with her loss.
I did know that I'd been a twin but I had never mentioned it to Carole.
I'm still blown away that Carole found that out and I'll be forever grateful to Carole for her sensitivity. I discovered the sex of my twin and how old she was when she died and it's giving me a peace and at the same time a strength that I needed.
Thank you Carole for ever.
D. H., Epsom, Surrey, UK
I was experiencing extreme itching and mild arthritis for nearly a year when I started sessions with Carole. After a few sessions of working together she recommended me a certain practice that cleared up both. It has made such a difference to my life and I'm feeling much more at ease and very grateful to Carole for her deep listening and intuitive skill. Thank you for offering a non judgmental and healing space that works wonders virtually (via Zoom)
T Delaney, Surrey, UK
During the second half of 2020 I noticed my anxiety levels started to increase. Whenever I was required to step just moderately outside my comfort zone, which wouldn't normally have had an impact, I became anxious and this had a noticeable effect on how I responded, particularly in front of a group. I had a healing session with Carole in early January and I'm now back to being my normal self, welcoming challenges rather than getting anxious about them. I'm grateful to Carole for helping me with this because my quality of life has returned to being a positive rather than a negative.
R. N. Birmingham, UK
I was travelling in New Zealand when I got really bad toothache. X-rays revealed I needed my wisdom teeth removed. Antibiotics and pain killers helped as a temporary measure until I could get back home. I returned to the UK just as lockdown started. Unfortunately my toothache returned and over the counter medication didn't help. I wasn't able to see a dentist or doctor during the Covid 19 pandemic so in desperation I tried BodyTalk on the advice of a friend. Carole said she could only treat me via Distance due to social distancing. I didn't think it would help but to my amazement, the pain completely disappeared in a couple of days. I have no idea what I would have done otherwise.
R. D. Sutton
For 15 years I suffered from a painful shoulder that needed massage treatment at least every two weeks, sometimes weekly. After one face to face session with another BodyTalk practitioner while on holiday which made me feel a lot better, I contacted Carole because she offered distance sessions over Skype. I have had 3 sessions over 6 weeks and in that time I only had one massage. As I told Carole – I have not felt so well in 15 years!
Maggie, Milton Keynes, UK
I started seeing Carole de Lacy in October 2017 and I was able to have two sessions face-to-face initially, but I live in the USA and so we continued working together over the internet. Whether I am with Carole in the same room or 4,000 miles away, the results continue to be very good and are very noticeable.
After every session there is a shift with what we have worked on. I feel the shift; I see the shift; the shift happens. It shows itself in the different ways I interact with people afterwards. How I feel afterwards. How I think afterwards. At the next session, when we talk about what's changed, sometimes it's only then I realise just how much has changed and how much has cleared, because talking about the same thing from the last session doesn't bring up the same feelings or emotions.
One session in particular I remember: a friend of mine was very dependent on me and I was finding it difficult to pull away. She contacted me a lot and wanted a lot of my time and energy. Carole and I worked on releasing her dependency of me and I noticed the shift that very same day – my friend didn't email me, didn't call me and didn't need me. The healing had worked. What really surprised me was that over the next few weeks I realised I was also dependent on my friend and missed her 'needing' me. I told Carole about this during our next session and we worked on me releasing my dependency and that also worked beautifully. My friend has no idea that I worked on healing this for myself, but now we have a much more balanced friendship and enjoy each other's company without being needy.
In March 2019 I was in crisis and I needed help fast; I emailed Carole and she emailed me back saying she couldn't speak to me as she was fully booked, but she could do a remote healing. I'd not had this before, but was very happy she could help me. She did the remote healing on me and then she sent me a recording of what she had done during the session. Carole doesn't record the session itself, but in the recording she recapped what she had worked on (the recording was about 7 minutes) and when I played it and heard her voice I received the healing. I was amazed at how well it worked; almost immediately it calmed and cleared me. Sometimes the changes are working throughout the weeks to come, but this time the shift, the clearing happened very quickly. The word that kept coming to mind was 'profound'. I wasn't sure how it would work beforehand, but it was very profound.
Our next remote session was in May 2019. Carole and I spoke over the internet for about 10 minutes and then Carole continued the session remotely. We then spoke at the end of the session for a few minutes and Carole sent me the recording, recapping what she had done. When I listened to the recording I received the healing. Again, I was amazed at how well it had worked and really liked the remote healing. I think I prefer this way when I am in the States I'll work with Carole remotely in future.
In conclusion, Carole de Lacy is a wonderful healer and I am blessed she is working with me. Different issues and blocks come up each time and, without fail, after every session I feel the shift – I feel that something has cleared and changed for the better. Sometimes I can feel it straight away, other times I can see the changes over the following days and weeks. I find Carole's work profound and immensely helpful and would recommend her to anyone.
K.O., Katy, Texas, USA
I have been having distance BodyTalk sessions with Carole for some while and I'm always impressed by how accurate Carole is in identifying the areas of my body that seem to be calling out for attention. The sessions are interesting and enjoyable and I'm sure that my health has benefitted greatly from Carole's intuitive guidance.
R.N., Birmingham, UK
Lymphatic Drainage technique (VMLD) for infected cellulitis
Day 1 Hi Carole, I've only just listened to your distance healing recording of what you did, thank you so much. The weirdest thing has happened today, I left my dad's at about 10.30am, came home and went to Banstead, I didn't say anything to my husband but since leaving my dad's my left breast seemed like it was in a battle, it's the only way I can describe it to you, it was like the stabbing pains you get with radiation treatment usually after it finishes, but this was worse more painful and on/off for most of the day, it was like something inside was fighting against another force, I've never had those pains for over a year. Also when I got home from my dad's I said to husband do you think the redness is going from the top and he was surprised at how much it had gone down from a burning bright red which looked like severe sunburn to a dull reddish colour. I can even see the swelling is beginning to go. Carole, thank you, I'm certain that what you did this morning has helped tremendously, why would I get all those pains if something was going on, I'm sure it's trying to fight you xx
Day 2 Good morning Carole, I'm feeling much better even the dull redness colour is beginning to fade now, the worse part of the infection is just where the cancer was but it's not a burning red colour just a dull red, so things are definitely improving, I've been doing all the things you suggested, tapping, drinking loads of water etc. Thank you Carole I really don't know what I'd do without you
xx
A. T. Sutton
My dog Lola had trust issues, was afraid and very insecure. I told Carole about the situation and she suggested a BodyTalk session. Even during this session I noticed a significant difference in Lola – she became a lot calmer. In the next days she became happier and more self-confident. The session with Carole took away some of Lola's fears and she started trusting again. I would recommend BodyTalk Energy Healing to anyone.
T. Johnston, Munich, Germany
IN PERSON SESSIONS
It was a very positive and productive session, just when I needed it to be. So thank you – you seem to have worked wonders!
C. R. Walton-on-Thames
I suffered a serious head injury in 2001 resulting in major brain surgery. Subsequently I experienced severe panic attacks when travelling on a local or longer journey, especially a motorway route or in traffic congestion.I was prescribed medication and also tried various therapies but still experienced extreme anxiety. I found it difficult driving on local roads and even if I was being driven, I couldn't travel to visit my family an hour and a half away at the coast. This was heartbreaking and led me to feel increasingly isolated. I got through life using coping strategies like medication or drinking. My goal from BodyTalk was to enable me to travel to visit my Mum and family at the coast. I didn't really think this would happen as so much time had elapsed. Slowly but surely, my BodyTalk sessions with Carole helped me feel less anxious and more confident. Although some huge life challenges have occurred along the way, I have been able to deal with them. I feel pleased and contented that I am now able to travel to the coast with no bad feelings so I can see my family on a regular basis.
J. R. Greater London
Just to let you know for the last 10 days or so I have been improving so much. Knee pain resolved and I am relaxed and sleeping better. The tapping has been a great help. If I do wake in the night I do the tapping again. No sooner started and I am yawning and promptly fall asleep once completed.
M.C. Banstead
Carole picks up on the subtle elements that are having a profound impact on my physical, emotional and spiritual well-being and has ways of healing the problem. The feedback is incredibly accurate which leads me to believe that the depth of the work is far greater than any other healing module presently available.

Robert Nock Personal and Business Coach
Thank you so very much for being an unbelievable support for our family. The 'magical' skills you have has transformed our lives as individuals and as a family. Thank you from the bottom of our hearts. Keep up the amazing work.
C. G. Kingswood
I suffered from dreadful migraines every 3 weeks since the age of 7. I spent a fortune on medication and felt desperate. Although I was sceptical, I decided to try a BodyTalk session with Carole. After 3 BodyTalk sessions, I haven't had another migraine since. I would truly recommend BodyTalk to anyone who suffered the way I did.

M.C. (Age 50) Wallington
Carole is wonderful and so is BodyTalk. I have struggled for years to find a way forward and some peace of mind. BodyTalk has really helped me and for the first time I am happy with myself and feel motivated.

L. S. Sutton
The session was really powerful. I never realised how much the body 'knows' and Carole is an excellent facilitator. After the session I felt that something had shifted and felt a deep sense of joy which lasted for quite some time.
D. S. Croydon
A heartfelt thanks to Carole for this amazing BodyTalk experience. I didn't quite realise what I was in for when I signed up for the session! It has been an incredible revelation to experience the unlocking of intelligence stored in the body. This gift is beyond words … and has completely changed the course of my life, and I am amazed at the accessibility power of this BodyTalk technology. Carole is a wonderfully calm and compassionate facilitator and I thoroughly recommend her services to anyone wanting a deeper understanding of themselves.
N.S. Winchester
BodyTalk is something I am intrigued by. The fact that my body has its own consciousness and can stipulate what it needs is mind blowing. To have old issues identified with amazing accuracy, without me having to say a word, things that I would not have believed I was still carrying around with me. Ever since Carole introduced me to this system I have noticed an overall improvement in the way I feel. My eyes are brighter and I feel bright and happy with my life. I used to suffer from a skin allergy related to the sun but now I am pleased to say this is gone. I am so impressed with this system I am recommending it to all my friends, and my body definitely has my full attention.
J.B., Reiki Master
QUALIFICATIONS AND TRAINING COMPLETED
Certified BodyTalk Practitioner (CBP) 2012
Advanced Certified BodyTalk Practitioner (AdvCBP) 2017
Anatomy & Physiology for BodyTalk
Veltheim Method Lymphatic Drainage Practitioner (VMLD) 2012
BodyTalk training completed
Body Talk Access

Bio Geometry

Fundamentals (Modules 1 & 2)

Principles of Consciousness (Module 3)

Biodynamics (Module 4/7)

Lymphatic Drainage & Applied Anatomy & Physiology (Module 5)

Macrocosmic BodyMind (Module 6)

Matrix Dynamics (Module 9)

Advanced Integration

Mindscape & Advanced Mindscape

Treatment Intensive with John Veltheim

Eastern Medicine with John Veltheim

BodyTalk for Animals

Linking Awareness

Anatomy & Physiology for BodyTalkers (Modules 1, 2, 3)

The Soul's Journey - Exploring the Mind & the 3 Brains

The Digestive Process

Approaches to Unhealthy Family

Care of Intestinal Tract

Fasting

PaRama BodyTalk
Carole is fully Insured and a member of the International BodyTalk Association.