Joan Brownfield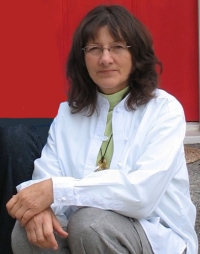 Joan Brownfield
CBP,SPEdp, CBP
Clinic
225 Apple Acres Rd.

Chelan, WA 98816
USA
Phone: -509-682-4431
joan.bodytalk@gmail.com

Biography
Joan Brownfield, CBP
Assisting people in makeing healthier choices in their lives has been Joan's focus for the past 26 years. She works for and has attended courses, for the last 9 years, in the practice of Spiritual PhytoEssencing with Dr. Bruce Berkowsky, ND. This necessitates communication with professional healers of many modalities and backgrounds, throughout the United States and Canada. 
Joans close association with an iridologist, lead her to the BodyTalkSystem. Photographs of the irises taken before and after a session, demonstrated that the irises became clearer after the BodyTalk sessions; in addition, the clients themselves reported feeling healthier. Subsequently, Joan herself later, experienced the well being results of BodyTalk sessions, and became a bodytalk practioner to address the compromised health issues of clients, friends and family. 
The holistic BodyTalk system communicates with the client's "unique" body/mind/spirit by asking it for guidance in determining the body's priorities. This powerful approach allows the healing to come from within. This is radically different than the bandaid approach of simply viewing the symptoms outwardly, labling the problem and prescribing a way to eliminate the symptoms, while leaving the underlying dis-ease unaddressed. Joan has observed physiological as well as psychological shifts in many of her clients after one or more sessions.  
She lives with her husband, on their family owned and operated organic orchard on the east slopes of the Cascade mountains, in Washington. Certified Aromatherapist from ACHS, 1998. Attended classes with renown Aromatherapist throughout the past 20 years.
Modules 1 & 2, 3, 4/7, 5, 6, 9, Right Brain, BodyChemisty Specifics, and Mindscape.