Michelle Wagner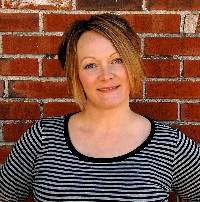 Biography
I found BodyTalk when my health was a chronic disaster and Western medicine could not define my illness, only my symptoms. Seventeen specialist referrals and not a clue to be had to help eliminate or mitigate my pain/symptoms. As I left the last doctor I knew I had to follow my inner wisdom: Look within to find relief.
I did just that. Having chosen holistic therapies years before in lieu of fertility treatments (successfully!), I decided that I would seek holistic treatment again. I saw a listing for BodyTalk and I was intrigued, so I made an appointment.
As I walked through the door, I knew I was right where I was supposed to be. I left my first BodyTalk experience feeling like myself for the first time in years. I knew immediately that I would become a BodyTalk Practitioner and help make this more widely known and available.
I practiced in St. Louis, MO prior to this year (2015) and have now established a new practice near Raleigh, North Carolina. I am also available for distance sessions by phone or skype.
In addition to BodyTalk, I am a Reiki Master/Teacher, certified Aromatherapist, Holistic Wellness Advocate and Speaker, and I am continuing my education in other holistic areas that I will update as I am able.