Cornelia Schampart-Attwood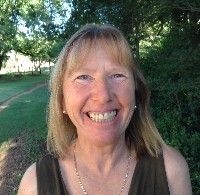 Cornelia Schampart-Attwood
Reiki Master, CBP
Clinic
Fernhurst
Farm
Estcourt, ZN 3310
South Africa
Phone: +27 (72) 6288537
Conny@antbear.co.za

Biography
Conny Schampart-Attwood of Tap into Health is passionate about BodyTalk.
"What I particularly love about BodyTalk is that it's an open and welcoming modality. It can include and employ so many other forms of healing without prejudice, without judgment." In addition to being a Certified BodyTalk Practitioner, Conny has experienced and studied a variety of modalities that she draws on when working with her clients.
As is often the case, Conny came to BodyTalk through her own personal search for solutions. In 2010, she developed an "unexplainable" debilitating chronic pain syndrome. After wandering what seemed an unending labyrinth of MDs, specialists, and other health practitioners who could only provide prescription "cocktails" of medications, she still suffered. It was only then that she revisited what some call "alternative healing" techniques that she had studied many years before. That eventually led her to BodyTalk which was what returned her to life!
Because of what it brought her, because she knows it can work, Conny's committed to helping others through BodyTalk.
Conny welcomes her clients at her practice room at her and her husband's Antbear Lodge, located in the magnificent Drakensberg Mountains. The mountains, nature, and animals make for a perfect healing environment. Conny works with both human clients and, being surrounded by nature, game reserves, farms, and riding trails, also animal clients.
She looks forward to working with you and/or your animal companions to Tap into Health.
Conny is a native German speaker and is fluent in English. She is comfortable conversing and working in both languages.