Dallis Johnson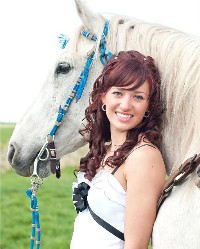 Biography
Dallis begun her BodyTalk journey in March of 2012, and soon after graduated from high school that June. One year later in March 2013, she became a Certified BodyTalk Practitioner.
Dallis continues her education at the University of Saskatchewan in the College of Agriculture and Bioresources, studying to receive a Bachelor of Science in Agriculture majoring in Animal Sciences.
She is currently an active practitioner, practicing alongside her mother in their clinic just outside of Canwood, Sk, Canada, and is taking all the BodyTalk classes as she can to better her knowledge and healing capabilities. Dallis aspires to become a BodyTalk for Animals practitioner in the long run.