Nirmala Sekhar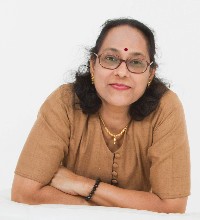 Ms. Nirmala Sekhar
MSI, CBP, Parama BP
Clinic
Pls email for more information
-
Singapore, 0 -
Singapore
Biography
Episodes of dizziness, a Google search and John Veltheim's Cortices video

These are what brought BodyTalk to my life. I had just lost my father and I thought that I was managing my grief well. But my body was displaying weird symptoms and I felt something was off. When I followed the steps in John's Cortices video, my dizziness went away. That prompted me to arrange for my first BodyTalk session with no idea of what it was. Three sessions later most of my then symptoms went away and I felt that I had found my center again.
From Information Technology to Transformation Technology
I started my career in the high-pressure world of software development and consulting in India, Australia and Singapore. Moving from the logical world of information technology to an intuitive world of energy and consciousness based medicine and healing has been a natural progression in my life.
Attending my first BodyTalk workshop within 2 months of seeing John's video, I felt that I was at home. It was like a switch had been turned on and left me with an insatiable desire to learn more and more.

Over the years, I have completed many modules including:
Modules 1&2 : Fundamentals

Module 3 : Principles of Consciousness

Module 4(7) : Bio-Dynamics

Module 5 : Lymphatic Drainage

Module 6 : Macrocosmic BodyMind

Module 9 : Matrix Dynamics

BodyTalk Access

Eastern Medicine

Soul's Journey and the Three Brains

Mindscape

Advanced Mindscape

PaRama BodyTalk Unit 1

PaRama BodyTalk Unit 2

Fascial Energetics 1

Finding Health
The Universe has taken me on many other learning journeys. What is most amazing is that BodyTalk has the perfect framework to integrate all these various learnings into the one session that a client needs. My other roles include :
Reiki Master Practitioner

RYT 200 Hour Hatha Yoga Teacher

Louise Hay Heal Your Life Workshop Leader

Louise Hay Heal Your Life Coach

Eden Energy Medicine Student - Foundations Year
I enjoy sharing this knowledge in fun ways with my tribe. I am a Mindscape Instructor and loves conducting Mindscape workshops.
Awareness guides the way
The one common factor in all these journeys has been the aspect of Self-Awareness. Nothing shifts without awareness. The switch that turned on for me was my awareness – awareness of my inner world and an inner knowing that I am meant to do this work for myself and for those who are drawn to it.
I am grateful to all who have contributed to and are part of my journey - Instructors, Co-ordinators and Clients and to John Veltheim for this wonderful gift.