Corrin Ainley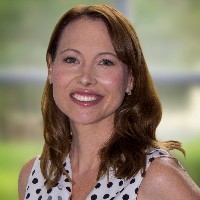 Biography
Based in Perth, Western Australia.
Corrin Ainley CBP. ND.
Corrin Ainley
Qualified Naturopath, Qualified Nutritionist,
Certified BodyTalk Practitioner
Discover Better Health Naturally
'I work with many families and individuals to achieve better mental, emotional and physical health using natural therapies'
I use an integrative approach to health and healing with natural medicine, diet, lifestyle and the BodyTalk System to allow healing to occur on all levels of health.
Common health complaints helped with natural therapies and BodyTalk:
Children's health - ADHD, ASD, learning and behavioural issues

Anxiety, depression, OCD and PTSD

Skin conditions, allergies

Digestive disorders
During my own healing journey with the BodyTalk system, I was able to completely restore my emotional and physical health. Having struggled with many health challenges I have compassion and understanding that helps guide my patients.
I specialize in the treatment of the eating disorders, food addiction, drug/alcohol and substance abuse and provide support to families.
I am a passionate public speaker, providing talks on various areas of health, healing and addiction.

For more information or to arrange a talk, visit www.resolvenutrition.com.au or contact me directly at corrin.health@outlook.com