Kirsten Hope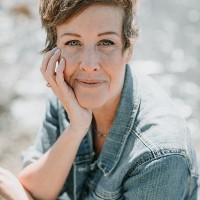 Biography
Specializing in women and seniors
As a born intuitive I have been professionally providing intuitive insight into health, relationships, and business challenges since 1998.
Understanding the underlying patterns surrounding your personal challenges ensures that these struggles are released fully and deeply at the physical, emotional and spiritual levels. As the patterns release, disruptive thought sequences are replaced with new healthy interplay between body and mind.
One of the unique aspects of my work is the ability to discern global patterns of the body/mind and relay this information to you so it makes sense. When you see how a thought or physical pattern has affected one area of your life it is easier to see where this same pattern may be repeating itself in other areas. This offers new insight and perspective creating a "ripple effect" of healing.
As a Certified Practitioner of The Quick Pulse, BodyTalk, Hypnotherapy, and Coaching, I love to be a part of positive change and growth in my clients. In addition to my BodyTalk education, I have also trained in several additional areas including; Reiki, NeuroLinguistic Programming (NLP), The Emotional Freedom Technique (EFT), Business Coaching, Applied Intuition, and Group Facilitation Methods.
My first experience of BodyTalk...
In the midst of a personal healing crisis, I turned first to Hypnotherapy and then to BodyTalk and The Quick Pulse to heal myself from 8 years of debilitating neck pain. Using these techniques, I was able to resolve the pain that had plagued me for years as well as anxiety, fear, relationship issues, and belief systems that kept me limited in life.
Since then I have combined my personal experiences and expertise in the study of human behavior and energy therapy to offer my clients an unparalleled and effective experience.
Whether you are seeking to create a healthier lifestyle, reduce stress, improve your relationships, or heal your mind and body we will work together to bring you into a greater state of wellbeing on all levels.
I have completed the following BodyTalk System Modules:
Modules 1& 2 - BodyTalk Fundamentals
BodyTalk Advanced
Module 3 - Principles of Consciousness
Module 4/7 - BioDynamics
Module 6 - BodyTalk Macrocosmic
Module 9 - Matrix Dynamics
Anatomy and Physiology 1
Anatomy and Physiology 2
Anatomy and Physiology 3
Right Brain Pracical
Mindscape
BreakThrough I
AnimalTalk
Orthopedic Evaluation
PaRama Unit 1
PaRama Unit 1 Practical
Kirsten graduated from the University of Washington and lives with her family (and dog) in Portland, OR.