Emma Grieve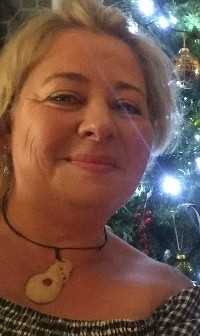 Biography
Biography
I was always fit and healthy - until one day, I wasn't. I went from roaming the New Zealand countryside with my now-husband, camera in hand, to being unable to manage the stairs.
I was "unclassifiable" with my struggles to become a mummy - infertile; this sent me into a spiral. My health issues were un-resolved using western philosophies, leaving me with more questions than answers. But I knew in my heart there was so much more out there for me.
In 2012 I attended BodyTalk Access Training. More importantly, I had my first BodyTalk session. I have never looked back! My life began to change dramatically. My outlook lifted, and my health bounced back, something I had not achieved with any other modality. Instantly I knew this is what I had been searching for; I knew this was my calling.
In 2013 the adventures continued when we adopted a beautiful baby girl. I went on my first trip to Bethlehem for Fundamentals 1 and 2. Seven years later, I am proud to be a CBP!
I adore working with The BodyTalk SystemTM. Every session makes me feel privileged to have started on this pathway. I find every session fascinating. I am continually amazed by the results my clients feel, see, and experience – this unique journey we get to share is incredibly exciting!
The BodyTalk SystemTM Training Completed
Body Psychology, Founders Session, Macrocosmic BodyMind, Principals of Consciousness, MindScape, Advanced BodyTalk Protocols and Procedures, BodyTalk Fundamentals Integration, BodyTalk Fundamentals, BodyTalk Access.
Other Training Completed
BA Hons Primary Education and State and Society, BA (HONS) Primary Education / State and Society History, Narrative Therapy, Foundations of Coaching, Coaching for Performance, Busting Myths, The Value of Values, Trauma - Affecting Change for Our Tamariki, Anxiety at School - Strengthening & Assisting Families, Conversations to Inspire -Leadership and Change Management.