Tracey Stewart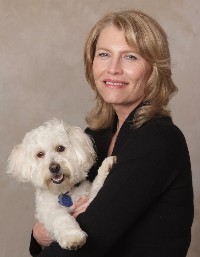 Biography
Tracey Stewart CBP, BBA
Tracey Stewart is a Certified BodyTalk Practitioner. For many years, Tracey worked in the high tech industry in senior management at such companies as Xerox Corporation and Adobe Systems, Inc. Throughout her professional career, Tracey faced a number of health challenges. Cancer, endometriosis, brain surgery and Lyme disease/tick borne illness, all came knocking. In 2013, a friend introduced her to BodyTalk. After coming to the full realization and understanding that there is a proactive way to keep our bodies in balance and in wellness with the help of BodyTalk, she became a Certified BodyTalk Practitioner to help empower others to stay on the wellness path.
Tracey has always been active and interested in empowering others. She was Co-Founder of the Adobe Women's Forum which provided developmental programs and a mentoring network for women inside Adobe. She was on the Board of WITI (Women in Technology International) and a speaker and panel leader at their national conference. She was an executive mentor for WOMEN Unlimited, Inc., a leadership development company for middle management women, for many years. And in the nonprofit world, Tracey helped raise over $5 million dollars for research and development with The Grandview League, the local volunteer fundraising arm of the American Cancer Society.
Tracey graduated from Southern Methodist University in Dallas, Texas, with a Bachelors of Business Administration. She lived and worked in the San Francisco Bay Area for over 27 years and recently moved to Southern California to be closer to family. Tracey is in ongoing advanced course studies to expand and enhance her healing knowledge. She has a daughter, Tiffany, with her spouse, Barry James Folsom.
What the clients are saying:
"BodyTalk is one of the most interesting and impactful modalities I have tried (and I've tried a ton) for restoring health and balance in my body, and Tracey Stewart is hands down my favorite practitioner on my roster. Tracey's kindness and professionalism set an atmosphere of trust and possibility. I enjoy every session, feel more balanced and free between them, and count down the days to my next appointment every time. I feel incredibly lucky to have found Tracey, and have referred her to my husband and mother, both of whom feel the very same way. It's a real adventure and Tracey's an exceptional guide. Thank you, Tracey! "
Lisa J., Orange County, CA
"Tracey conducted a BodyTalk session with me by phone, which I found to be even more effective and helpful than in person sessions I had experienced here in Houston. I could feel, so strongly, Tracey's calm and strongly focused energy and attention. She zeroed in unerringly on several areas in need of immediate attention! At the end of the session I carried some of that focused calmness inside of me as I went about my day. She told me some of the things I might experience as the following week went on and she was right on target. Tracey is a healer at her very core and BodyTalk offers a wonderful, powerful vehicle for her innate and caring skills."
Diane Briggs, Houston, TX
"I was very unfortunate to grow up with excruciatingly painful cramps that occurred at the beginning of every period. I am in my late 20's now and I decided to try BodyTalk with Tracey. I remember my body feeling worn out and dizzy after our BodyTalk session. Tracey immediately did a body rejuvenation sequence on me and then I felt perfectly normal. Upon my next period, I realized my painful cramps were barely noticeable, and after that they disappeared altogether."
Tiffany T. Folsom, Los Angeles, CA
From a client who had hip pain:
"My hip recovered significantly, immediately after our session and fully after a couple more days."
N. K., San Francisco, CA
"Tracey was recommended by my doctor. Tracey treated me eagerly with energy and enthusiasm towards a wellness path with gentle kindness. She was extremely flexible with her schedule to accommodate my work schedule. The treatment was wonderfully relaxing and reduced discomfort/pain. She kept introducing new techniques as she was updating her healing toolbox. It was clear her goal was to heal people. I wish that we were still geographically in the same area. I miss her healing hands."
S.K., San Franicsco, CA