Heather Sigmundson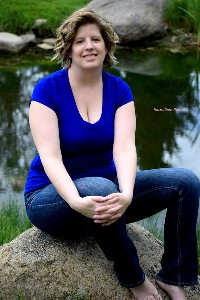 Biography
From a very young age, I have been fascinated with energy and the human body and its capabilities. Not knowing what to do with that as I grew older, I decided to focus more on the physical and became an Emergency Medical Technician - Ambulance. Although I loved the work, the 'energy' part was missing. I let my license expire and worked a job until I could figure out what I wanted to do.
Years later, I got into yoga and back to into my curiosity about energy, and started thinking about what modality I could get into - Chakras, Reiki? At the same time, I started having digestive problems. It was intermittent at first but in a couple of years it became a big concern. I could eat but did not feel like things were digesting and giving me energy. After countless test, the doctor said they could not find anything 'physically' wrong with me. WHAM! It was like a slap in the face and I knew I had to go back to the 'original' medicine! Also at the same time, my friend called me and said she'd been taking a modality called BodyTalk and told me a little about it. I got home, signed up for Fundamentals still not completely understanding what this was all about, and I haven't looked back!
I no longer have those digestive disorders, I handle stress much better than I used to, my sinusitis in my upper sinuses cleared up completely and the lower ones are so close. Understand, I was taking Dristan and Tylenol like candy some months and had constant fatigue and pain flare ups. Today, I rarely take Dristan and Tylenol, my energy is back. I also have many other aches, pains and issues that have cleared up but couldn't relate most of them now. They are forgotten.
A session with me uses BodyTalk as the main and foundational modality but also includes these other modalities as they come up - Fascia Release, Visceral Dynamics, Linking Awareness, Lymphatic Drainage (VMLD), and in June Source Point Therapy.
I also work with animals, land, and plants.
I have clinics in Kitscoty, AB, Camrose, AB at the Yin Yang Wellness Center, and Red Deer at Gateway Wellness Center.