Ashley Knutson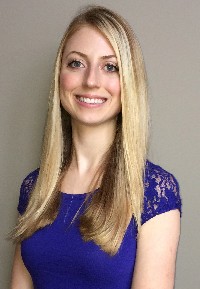 Mrs. Ashley Knutson
CBP
Clinic
Regina BodyTalk Clinic

Regina, SK
Canada
Phone: 306-530-6101
ReginaBodytalk@live.com

Biography
Ashley found Bodytalk in 2012. She saw the results a family member was getting to reduce pain while going through cancer treatments, when nothing else had helped. She realized that it's never too early to start thinking of your health, and began questioning whether we really needed to live with the all to common daily ailments that bother us. Do pain, headaches, digestive issues, emotional problems, all have to be accepted as part of our daily lives? This investigation led to discovering using Bodytalk as a system for her own health, and she feels extremely privileged to work with clients
to achieve wellness and balance on all levels in their lives!
This empowering health care system fully respects the inner wisdom within us all, and focuses on enhancing our capacity for health, rather than fighting what seems to be "unhealthy." Who knows what your body needs, better than your own body?
BodyTalk provides the possibility to work with your body's innate wisdom to guide in the rebalancing of your mind, body, and spirit according to the priorities communicated by your body. Your body has all it needs to heal itself, and healing occurs on many levels. Your optimal health and wellness in all areas of life is the goal.
Her love of Bodytalk has encouraged her to work with Bodytalk Instructors to bring courses into the Regina area. Encouraging the growth and knowledge of this system in the area.
Understanding health and personal growth is Ashley's true passion, and she has currently completed the following courses, while continuously upgrading her education:
BodyEcology (focusing on the Immune system/Microbiome)
Chinese Face Reading
Shadow Work
Conscious Living Investigation
I would be honoured to have the opportunity to work with you on your healing journey!
Be well!