Jenine Gobbi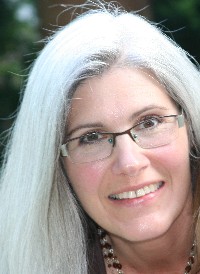 Biography
I am a Certified BodyTalk Practitioner (CBP) whose focus is to help others be fully healthy and fulfill their unique purpose in the world. I work simultaneously on physical, mental, emotional and spiritual aspects to address blocks to inner peace, a peace that remains no matter what is happening on the outside. It is from this place of peace that one is best able to fulfill their unique purpose. This is true healing!
I was led to BodyTalk through receiving life-altering treatments from Jakob Merchant, the founder of the Health and Healing Clinic in Sedona, Arizona. After a few sessions my outlook on life was completely transformed - which then shifted life itself - and I embarked on BodyTalk training. I remain astounded and even more so, grateful, at the healing power of BodyTalk, especially in the hands of a loving, compassionate practitioner.
As far back as I can remember my passion has been to relieve suffering. This passion took me from a child's dream of being a nurse (which I abandoned as a teen), to working with nonprofits and then to the corporate world once I decided that the best way to relieve suffering was to earn a lot of money and give it away. What I eventually discovered is that relief of suffering had to start with me. I needed to love and care for myself before I could begin to relieve anyone else's suffering. I learned that love for self and others is the greatest healer and offers the only lasting relief from suffering.
Once I had experienced the healing power of love, I was in a place where I could fulfill my unique purpose. It has been such a relief to finally know "what I will be when I grow up". I'll still be right here . . . in the present moment . . . immersed in Love.
I want the same for you.
Jenine is the founder of Sedona Health & Healing in Sedona, AZ (www.sedonahealthandhealing.com) and can be reached at 928-821-6364 by phone or text. She also owns Lotus House, a healing retreat house where clients can come for personalized healing retreats for stays of 2 to 30 days.
"If you truly loved yourself, you could never hurt another" – Buddha
Testimonials
Personal acceptance and growth. . .
I have experienced the loving and healing care of Jenine in person as well as through long distance sessions. I have to say that I have found all modes of her practice to be equally powerful, yielding tangible results. Jenine has an intelligent comprehension and effective application of the wide scope of Body Talk methodologies. Her unconditional loving presence is healing in itself. She has a spiritual understanding that greatly enhances her work and inspires personal acceptance and growth. Jenine is a blessing along with her work, I cannot recommend her healing work through Body Talk strongly enough! (A. Skene – Roberts Creek, BC)
Painful relationships healed . . .
I would like to thank you once again for our body talk session! During the visit with my mom I experienced pretty much exactly what was indicated in our body talk session - a root/source point healing regarding her and my relationship with her. This experience was and still is most incredible, and feels very much like a miracle to me. I thought I could only dream of such a healing and now I am experiencing it! Phenomenal really. (S. Pretziger, Roberts Creek, BC)
Severe nerve damage and tremours addressed to allow fuller participation in life activities (over several sessions)
I just had another nerve induction test. It was the same test I had in January that diagnosed the slow, very slow electrical impulse down my arms; carpal tunnel - severe on the left side and moderate on the right side were diagnosed then as well.
The technician said she wanted to go see the doctor about the results. He came in and was astounded and then pulled up the stats from the January test. Are you ready? Left severe carpal tunnel is completely gone. Yes, completely gone. The right moderate carpal tunnel is down to minor. Yes, down to minor. The tremor is almost indistinguishable. In fact, I was able to fill out the required intake form by printing it myself. In January, I could not control a pen well enough to print legibly and had to fill it out online. For me, that was a huge marker! Tangible, real life experience evidence.
On Saturday, I had the great pleasure of 75% of my adult children for a picnic at a provincial park. . . I was so pleased with how everything was accomplished with such ease and grace. The greatest part of the day was playing bocci ball in the woods!
I could do it. I could participate! Now mind you, I wasn't ever a serious threat, but I had a wonderful, wonderful time and body held up beautifully. . In fact, it was my son in law who had to stop the game because his back couldn't handle it. I would just love for him to have treatments with you, but he still thinks Body Talk is airy fairy. In time ...
Thank you very, very much! (K. Kamis, Calgary, AB)
~~~~~~~~~~~~~~~~~~~~~~~~~~~~~~~
Jenine Gobbi has been a Certified BodyTalk Practioner since 2013. She is a graduate of the Sauder School of Business at the University of British Columbia and a former consultant with McKinsey & Company. She has served on or assisted boards of several nonprofit organizations and is currently working with the board of Communion with Love (http://www.communionwithlove.com) an organization which seeks to support anyone to realize the presence of Divinity within. Jenine is also the founder of Scott's Fund, which provides scholarships for individuals seeking consciousness-based therapy or spiritual counseling and a HeartMath Resilience Mentor.