Rumiko Oka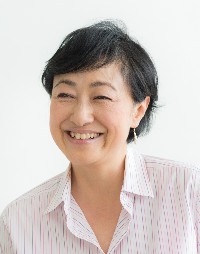 Biography
After working Japanese, American, and German companies for more than 25 years, I have finally found the job which perfectly fit my wish. Supporting people and animals without doing any harm and include so wide range of area and deep into thoughts and emotions.
I was really impressed its width and depth of BodyTalk when I first took the Basic Course in 2014. Since then, i cannot stop learning and doing BodyTalk.
With my experience of Teliington TTouch as a practitioner for companion animals, I have been enjoying BodyTalk sessions for both people and their animals.