Michelle Ketcham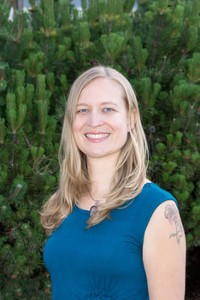 Biography
I specialize in working with children, women, and families.
My energy healing journey began in 2002 when I was introduced to Reiki. I got certified as a Reiki Master in 2003.
In 2013 I found BodyTalk when I was extremely depressed and ill. I started having a lot of migraines, developed all sorts of food allergies, was constantly getting sick to my stomach, had thyroid issues, and was achy throughout my entire body. I was shutting down quickly. When searching the internet one day I stumbled upon BodyTalk and decided to give it a try.
These BodyTalk Sessions changed my life like nothing ever before.
Just after one session I started seeing improvements with my health issues. After three sessions I was able to shift out of my depression and get to some of the root causes to my other issues so that I could begin to fully heal. I was amazed with how much BodyTalk was helping me.
I quickly started taking BodyTalk courses and became a
Certified BodyTalk Practitioner in 2014.
I would love to help you as well shift out of pain, illnesses, beliefs, emotions, etc that are keeping you out of alignment and from living the life YOU DESIRE!

BodyTalk Training:
Fundamentals, Access, Principles of Consciousness, Bio-Dynamics, Microcosmic BodyMind, Matrix Dynamics, Evolve Epigenetics, Lymphatic Drainage and Applied Anatomy and Physiology, The Souls Journey and the Three Brains, Advanced Mindscape, Hormones and Neurotransmitters, Pediatric Approaches, Founder Session Intensive
Other Training: BodyIntuitive in 2019
Testimonials:
"Michelle was spot on in addressing a handful of issues I have been having major trouble with. For example, after my session I immediately felt a shift and my eczema symptoms started to cool down. As well as my point of view shifted about my money issues which is helping me see more clearly thought patterns I have been trying to change. I highly recommend a session with Michelle. I need all the help I can get, and she definitely helped me. Thank you Michelle!"
-Mike, Los Angeles, CA
"Well I don't know what happened to me, but I started experiencing very intense pain--the kind that made me cancel my clients and crawl into bed in agony. Michelle made an immediate different in my healing. She did a distance session for me, and followed up with a detailed email describing what my body was telling her it needed. It fit what I knew was already going on with me--she was not informed of these facts ahead of time. Following her healing session I woke up the next morning about 80% better! Michelle is talented, compassionate, and dedicated to working towards healing of body, spirit, and mind."
-Vicki, Diamond Bar, CA