Michelle Ketcham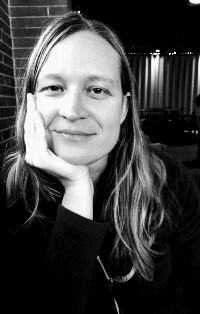 Biography
In 2013 I found BodyTalk when I was extremely depressed and ill. I started having a lot of migraines, developed all sorts of food allergies, was constantly getting sick to my stomach, had thyroid issues, and was achy throughout my entire body. I was shutting down quickly. When searching the internet one day I stumbled upon BodyTalk and decided to give it a try.
These BodyTalk Sessions changed my life like nothing ever before.
Just after one session I started seeing improvements with my health issues. After three sessions I was able to shift out of my depression and get to some of the root causes to my other issues so that I could begin to fully heal. I was amazed with how much BodyTalk was helping me.
I quickly started taking BodyTalk courses and became a
Certified BodyTalk Practitioner in 2014. BodyTalk Training
:
Fundamentals, Principles of Consciousness, Bio-Dynamics, Microcosmic BodyMind, Matrix Dynamics, Evolve Epigenetics, Lymphatic Drainage and Applied Anatomy and Physiology, The Souls Journey and the Three Brains, Mindscape for BodyTalkers