Joanne Pitt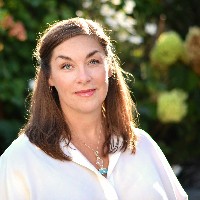 Ms. Joanne Pitt
BA(hons), PG Dip BJ, CBP
Clinic
60 Upland Road
East Dulwich
London, SE22 0DB
UK
Phone: +44 7961 187 613
jopittlives@gmail.com

Biography
I first came across BodyTalk by accident in March 2013 and it has been instrumental in my transformation and improved well being. The philosophy behind BodyTalk is that the body is always looking for balance and does an incredible job even when you are really not feeling great. Stressors cause disruption in communications that lead to reduced ability for the body to recover and eventually lead to disease. BodyTalk sessions address each person as a unique individual and as such no two sessions are the same. Priorities are addressed using innate wisdom of the body to remove accumulated layers that have disrupted the bodies ability to heal itself. Even during disease the body will do it's upmost to find balance but as communication is improved across the body-mind every aspect from sub-atomic, to structural physical, emotional. mental and environmental factors are taken into consideration, as priorities are established and you begin to experience yourself in new and exciting ways. Clients often comment on their increasing sense of well-being and growing interest in finding ways to nurture themselves outside of sessions.
BodyTalk was the first truly whole healthcare system that I had experienced. I had debilitating symptoms of burn out, following a 10 year career in the television industry. I had tried many ways to manage my symptoms but BodyTalk was instrumental in helping me to see what was causing my illness to persist and the make changes to support ongoing improved health. I now practice meditation and mindfulness techniques which feed into my BodyTalk practice when it's a priority.
BodyTalk works with the individual and is great for all ages and a wide range of symptoms. It is also wonderful for babies and children, reducing use of antibiotics, incidents of illness as well as many childhood illnesses and learning difficulties. Both my children have Dyslexia and can find school overstimulating and very tiring. BodyTalk sessions along with the BodyTalk Access routine has been a simple and effective way to manage their hyperactivity/fatigue after a day at school and helps settle at night. They now both enjoy activities, like reading and homework which is a delight to see and they also know how do a simple brain balance technique which improves communication between the left and right hemispheres of the brain.
My joy at learning this incredible system means I am always taking courses and continue to learn and develop my awareness and I have established a growing practice in London. Contact me for more information and for appointments.
BodyTalk/IBA Courses: Access, Fundamentals, Advanced Procedures, Mindscape, Adv.Mindscape, Principles of Consciousness (module 3),
Bio-Dynamics (module 4/7), Practitioner Reflex: The Ability to Respond, Macrocosmic BodyMind (module 6), Matrix Dynamics (module 9). Founder's Sessions: London and Dublin, The Soul's Journey: Exploring the Mind and the Three Brains. Metaphysics of Treating. BodyTalk Direct.