Amelie Rossignol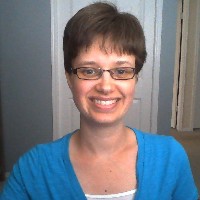 Biography
About Amelie
I have always been curious about the mysteries of life and the abilities of the mind. For most of my life, my curiosity was little more than a hobby as I pursued a stable and reasonable life as a computer programmer. After a number of significant life changes struck me one after the other, I felt the need to leave my job and become a Holistic Health Practitioner.
Over the last 10 years, I have studied many practices such as BodyTalk, Reiki and Colour & Sound Therapy, but I have also discovered that the most effective way to lasting healing and change in your life is to discover who you truly are underneath all your thoughts, beliefs and behaviours, and to learn to love yourself.
I have completed training in following advanced BodyTalk modules:
Principles of Consciousness (3)
Biodynamics (4/7)
Macrocosmic BodyMind (6)
Matrix Dynamics (9)
CDRRRII Plug-In
The Soul's Journey - Exploring the Mind & 3 Brains
I have completed training in the following life sciences modules:
MindScape
Olive Branch Healing
In Ancient Greece, the olive branch was a symbol of peace. When we wish to make peace with someone, we extend the olive branch to them. At Olive Branch Healing we provide you with a safe environment in which to extend the olive branch to yourself, and discover the amazing healing that comes from true peace.