Erin Tarala (Lawrence)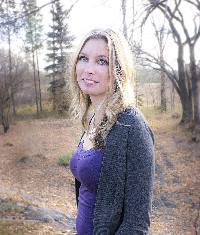 Biography
Erin began her journey with BodyTalk when she became very ill in February of 2013. Frustrations with the options for regaining her health led her to seek out an alternative. The incredible transformations that she was able to go through with the help of the BodyTalk System, fueled a great passion for learning the system herself. She felt like this was something that had definitely come into her life for a reason. She put her casual teaching career on hold, began taking the BodyTalk classes in May of 2013, and became a certified practitioner in August of 2013.
Erin is currently running a practice from her home in Warman. She is also a mom to two beautiful girls. She is very passionate about BodyTalk, sharing it with others, and with continuing to facilitate its growth in Saskatchewan. Erin continues to seek every possible opportunity for furthering her education with BodyTalk.
Along with being a Certified BodyTalk Practitioner, Erin has also taken Principles of Consciousness, Biodynamics, Lymphatic Drainage and Applied Anatomy and Physiology, Macrocosmic BodyMind, Matrix Dynamics, Advanced Integration, Orthopedic Evaluation, BodyTalk Access, BreakThrough and MindScape, all of which she uses to shape her practice. Her most recent addition to her practice has been in Conscious Living Investigation. Erin has been working extensively with the founder of this method, Ms. Kelley Burry, to incorporate this into her own life as well as her BodyTalk practice. She also holds a Bachelors degree in Education, and a Masters degree in Education.
If you have an questions, please feel free to contact Erin by
phone: 306-270-3500, or by email:
erinbodytalks@gmail.com