Lyn Delmastro-Thomson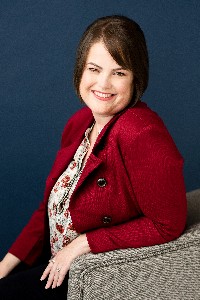 Biography
IWhat if it were possible to stop feeling stuck and frustrated, like your life has been derailed by overwhelming stress or a difficult health diagnosis? What if instead you could live a life filled with energy, vitality, and health?
Does that feel really possible or does that feel about as improbable as a pig taking flight?
I'm here to help you realize that it IS possible- that you can feel better and that maybe "they" have it wrong.
You are NOT your diagnosis or health condition and you CAN overcome whatever challenges you are currently dealing with.
I know from my own personal experience with an overwhelming health diagnosis that it can feel scary and you might feel stuck. But I also know, through my own experience and through the experience of my clients that it IS possible to move beyond that and reclaim your health.
Deep down you know that you are meant to live a life of vitality, energy, joy, and so much more and working with me can help you get there.
About my BodyTalk journey:
I first heard of BodyTalk in 2011 when I was out at a networking gathering and met a local practitioner. The name "BodyTalk" sounded intriguing but at that time I didn't feel drawn to schedule a session.
About a year later, I started to have a great deal of pain in my left knee. Everything that I tried to help the pain- acupuncture, chiropractic, massage, yoga therapy- didn't really resolve the issue. I keep feeling like my knee was talking to me but I had no clue of what it was saying. Could this thing called "BodyTalk" be the answer I was looking for? Could this practitioner help me translate and understand my body's message? I decided to try a session and see.
What I discovered was the BodyTalk did help me understand the message my left knee had for me. The message was about the trauma and stress I had recently been going through with my dad going through a crisis and my parents traveling and staying with me to seek a second opinion. I learned that the left knee has connection to issues like fear, willpower, and control, all areas that were very actively triggered for me by my life circumstances.
As I came to understand the story of my left knee and its message for me, the pain went away and I became intrigued as to what this thing called BodyTalk was. I noticed shifts in not just the pain in my knee but also less overall stress, feeling better emotionally, and so much more! Within a few months I began studying BodyTalk myself!
I already had a wellness business at the time and so I began incorporating BodyTalk into my work with clients and seeing how powerful it truly was. Now, BodyTalk is the primary modality that I use in my work because it is so powerful and effective!
If you are interested in my book, "You Are Not Your Diagnosis," you can find it on
Amazon
.
Interests:
In my practice, I work with many women with autoimmune diseases. I enjoy working with a broad range of health concerns, including stress and anxiety, chronic health conditions, headaches, and emotional and psychological issues. I also love helping busy professional women who've been neglecting their health for too long finally make it a priority again- before the scary illness strikes.
My personal interests include ballroom and latin dancing (I've even seen BodyTalk benefit this area of my life!) and traveling the world!
About Lyn Delmastro-Thomson:
Lyn has a background as a biofeedback therapist, Reiki Master, and yoga teacher. She is a Certified BodyTalk Practitioner and is BodyTalk Access Trainer. Lyn is also a breathwork healing facilitator.
Courses I've taken:
Access
BodyTalk Fundamentals
Module 3- Principles of Consciousness
Module 4/7- Biodynamics
Module 5- Applied Anatomy and Physiology and Lymphatic Drainage
Module 9- Matrix Dynamics
Founders Session Intensive
Body Ecology
Evolve Epigenetics
Body Psychology Fascia and Water
Five Elements Study Group
San Baio energetic acupuncture
The Soul's Journey
Eastern Medicine
Advanced MindScape
Hormones and Neurotransmitters- Stress, Weight and Metabolism, & Female Hormones
BodyTalk Direct