RHonda L. Grimes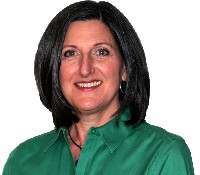 RHonda L. Grimes
CECP, Movement Reducation Specialist, CBP
Clinic
RHonda L. Grimes, CBP, CECP
6208 Lehman Dr, Ste #215
Colorado Springs, CO 80918
USA
Phone: 719-337-4189
me@rhondagrimes.com
rhondagrimes.com
Biography
RHonda is the founder and director of an integrated wellness practice which features BodyTalk based in Colorado Springs, CO, and serves alternate locations by phone and the Internet.
BodyTalk has brought a great deal of healing to RHonda's life! Her own personal health challenges began in her early 20s from abuse, countless injuries from farm work, horses, cars, and sports. These propelled her on a 30+ year journey with numerous talented, gifted practitioners. Desperate for answers and change RHonda has studied nutrition, essential oils, flower essences, brain retraining/integreation, Emotion Code, Accunect, Zhealth mobility/vision/balance, BodyIntuitive and BodyTalk. When RHonda's bodymind was released from past emotional and physical traumas in her very first BodyTalk session in 2013, it transformed how she moves and lives each day! Her desire is to bring that freedom to others!
RHonda is known as a practitioner who will listen without judgment and develop a simple, livable plan to empower her clients. RHonda enjoys the 'detective work' in finding root causes to health questions. Every client has a different story and she loves the process! Call or email the clinic office with any questions, concerns, for a complimentary consultation or appointment.

"I look forward to meeting each new client and hearing their story. You don't have to live with pain and disease! The Power that created the body, heals the body. You know how to heal, it's written within you. Contact me soon and allow me to come along side while we focus on your healing journey!" - RHonda