Chrysa Peterson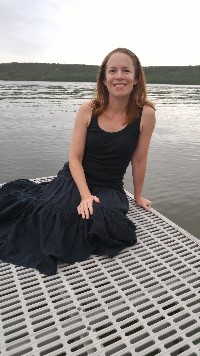 Chrysa Peterson
B.A. Honours - Psych, CBP
Clinic
28 Hudson Drive

Pilot Butte, SK S0G 3Z0
Canada
Phone: 306-331-5569
chrysap@sasktel.net

Biography
From a very young age my family always told me I had healing hands. They suggested I become a Physiotherapist but the thought of dealing with people who experienced extreme physical traumas was scary for a young girl. In high-school I developed a strong interest in Psychology and figured dealing with people's emotional traumas would be easier. I completed a Bachelour of Arts Honours Degree in Psychology from the University of Regina.
Upon completion of University I worked with non-profits and in the education sector for 15 years.
I was introduced to BodyTalk in 2012, after my third child had developed health concerns shortly after birth and the medical health system was unable to help him. My family and I received sessions for approximately a year before I became interested in learning more about how the system worked.
Two main factors really pushed me into seriously looking into taking BodyTalk courses: first, I had to consider my experiences with BodyTalk and felt that my family and I had been receiving amazing results; second, I was coming to the end of another maternity leave feeling less than enthusiastic about my return to work. A week before I was scheduled to return from maternity leave I was able to take Fundamentals 1 & 2 training. I was so excited about this system I was determined to take as many courses as I could prior to resigning from my full-time position in education.
I feel as though BodyTalk was the missing piece in my life helping bridge my education in psychology with my natural curiosity in complimentary and alternative healthcare. I continue to be amazed with the body's natural ability to heal itself simply by being listened to.
I feel fortunate to return to my healing roots and I am honoured to be a part of life's healing journey.
BodyTalk courses taken include:
Fundamentals (modules 1 & 2)
Principles of Consciousness (module 3)
Bio-dynamics (module 4/7)
Lymphatic Drainage and Applied Anatomy and Physiology (module 5)
Macrocosmic Bodymind (module 6)
Matrix Dynamics (module 9)
BodyTalk Advanced Integration
Orthopaedic Evaluation
Finding Health 1
PaRama
Other Modalities include:
Reiki
Access Consciousness Bars
Conscious Living Investigations (CLI)