Mason Smith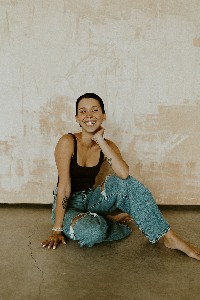 Biography
Mason Smith
My sessions are an alchemy of many energy medicines + certifications such as Advanced BodyTalk, Body Intuitive, Karuna Reiki Master with a mix of my own channeling + insights that I have been faciliating for over 9 years. Most of my modalities are anchored in Chinese Medicine and seeing the body as whole (physical, energetic + emotional) with each part (down to our organs + tissues) having their very own consciousness.
1. We will be observing the energy bodies with the chakras, meridians + nadis and their respected consciousness.
2. We will be observing the physical body with the organs, endocrines + body parts and their respected consciousness.
3. We will be observing the stuck energy and emotions stored within all parts of the bodies in the form of memories, past lives, trauma, belief systems, projected matrixes, and whatever else is ready to come to the surface to be released in your highest good and timeline.
This is the most important work. This is where the change happens. This is where my clients transform because of this medicine.
*These sessions are not coaching*
---
"Mason has been a huge part of my awakening process. She's been able to tap into some energies that have healed my life, including ancestral patterns I didn't even realize I was carrying. I couldn't recommend her enough! She is amazingly talented and an intuitive healer that has transformed my life in a dramatic way."
-C.W.
"Mason's ability to identify body-held memories and emotions is nothing short of amazing. Her practice is full of wisdom and honoring of what arises in each session. With Mason's help, I have released traumatic memories and emotions resulting in improved physical and emotional health including self-compassion."
-K.W.
"Working with Mason helped me unlock the mystery of pain that I carried that I could never understand, and as a result could never resolve.Pain that comes from energy and ancestral ties and all the intangible unseen trauma that runs through family lines. She helped me understand things from a completely different lens, and as a result I am feeling healed and lighter and more capable than I ever could have imagined. Mason is an intuitive healer the likes of which I've never experienced and I am forever grateful and continue to reap the benefits of working with her."
-H.B.