Cheryl Herrig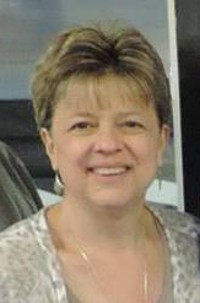 Ms. Cheryl Herrig
CBP
Clinic
1304 12th St S

Brookings, SD 57006
USA
Phone: 605-690-5550
cherrig_ness@yahoo.com

Biography



I first learned about the BodyTalk Healthcare System at a holistic health fair in
Sioux Falls, SD back in October 2013. One of the guest speakers at that event
was Angela Johnson, a Certified BodyTalk Practitioner who had had her own
BodyTalk business in Sioux Falls for a couple years. She introduced BodyTalk as
a safe, effective, non-invasive healing modality that required no medications,
and she described how Dr. John Veltheim had come to develop the BodyTalk Healthcare
System following his own health crisis. She taught those of us in attendance to
balance our Cortices by holding sequential hand positions on our head and tapping
at our head and heart. She also shared a personal BodyTalk experience about how
her daughter's debilitating migraine headache had been miraculously healed in
minutes using another simple tapping technique called Fast Aid. I thought,
"Well, that's pretty cool. I wonder how it works?" 





Following that holistic health fair, I attended a bi-monthly gathering of BodyTalk Access
tappers at Angela's office, and there I heard from others how BodyTalk had
influenced their health for the better. I was awed by the stories I
was hearing and intrigued by the BodyTalk Protocol Chart posted on Angela's
office wall. I needed to know more about this! My curiosity led me to register
for the one-day BodyTalk Access training in Sioux Falls in January 2014 with
Melanie Lien Palm, Certified Access Instructor, and I faithfully committed to
tapping out the Access Routine at home every day after that class. At first I didn't
notice any significant changes occurring within me, but after about three
months I realized that I hadn't visited my chiropractor once in those three
months when before I had been a weekly client. I'd also been experiencing
adrenal fatigue before I'd started practicing BodyTalk but now I wasn't feeling
as chronically tired or stressed, and an embarrassing bumpy rash on my upper
arms had disappeared too. Amazing! So, I signed up for a Fundamentals class in
Rapid City, SD in April 2014 and Wendy Nelson, Certified BodyTalk Instructor, blew
me away with her presentation. I left Rapid City still questioning why I was
being drawn to study BodyTalk, but I also felt, way down deep inside, that my
soul had awakened and was calling me to MORE! 





I continued my studies and passed the BodyTalk Practitioner Certification Exam in
October 2015. I feel deep reverence and gratitude for this holistic healthcare
system and the ability to facilitate healing for myself and others. 




I offer BodyTalk sessions in my home, by appointment, as well as distance sessions. 

Give me a call today, 605-690-5550!