Susan A. Buck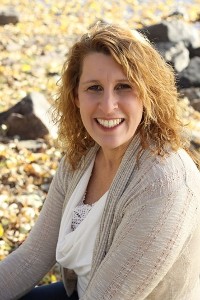 Biography
Susie Buck joined the BodyTalk arena in 2015. She began her certification process in the spring of 2015 and became a Certified BodyTalk Practitioner by the end of the same year. In Addition, Susie is an active student of the Mindscape community with a deep personal practice. In February 2018, Susie retired from her first successful entrepreneurial career as a Motel Owner/Operator to pursue her second full time business as a BodyTalk Practitioner. She works from her home office. Sessions can be in person or distant.
In 2012, Susie created Inner Light Engineering, a company whose goal is personal healing through holistic modalities as a priority that assist anyone seeking their own life purpose and self healing. Her practice is in South Eastern South Dakota.
On her own journey, she discovered the BodyTalk System which contributed to the building for her company. After a few profound sessions, she was able to work through her own challenges of self-worth, belief systems, and was able to begin work on forgiveness that held her back from her back from success with in business and family life. Amazingly, her body began to heal itself. Years later, the same modalities are continuing to heal deeper and deeper as life goes on.
In the beginning, migraines and anxiety attacks disappeared, weight management became easier, and her skin even saw improvements. After her formal training began and she actively honored her own journey, the requirements of seeking regular BodyTalk sessions beyond practice. The results were that her body was able to completely heal her liver, which was extremely unhealthy, begin healing her menstrual cycles, and she became better at processing extreme emotional responses in a productive and creative way.
Because of this success in her own journey, Susie is ready to help others along the healing path of not only the body, but also healing challenges from the past and moving forward with worth and confidence. BodyTalk has become the gateway to a well-rounded and dynamic lifestyle.
Susie is a Reiki Master Teacher with an active practice of private sessions and teaching Reiki. As a Metaphysician, she has been formally training the metaphysical arts for more than 30 years. Other arts include Professional and Residential Space Clearing, Life Coaching, Numerology, and Essential Oil education. Her primary passion beyond BodyTalk is Public Speaking. She aspires to become second generation MindScape Instructor.
In 2008, Susie left her career as a Special Event Coordinator/Park Ranger to co-own and operate a small family Motel in Salem,SD. She lives with her husband of 20 years, their teen age son, and beloved Labrador Retriever. In Addition, she holds a BS in Biology and a minor in Recreational Facilities Management from Old Dominion University. Her hobbies include camping, fishing, hiking, studying, traveling, collecting rocks, gardening, volunteering with Boy Scouts, and meeting new people from different cultures.