Ann Leonard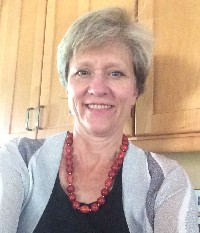 Ann Leonard
BSN, MSPH, CBP
Clinic
Magnolia View Healing Arts
9118 Old NC 86
Chapel Hill, NC
USA
Phone: 919-942-6090
ahlhomebiz@gmail.com

Biography
Ann Leonard, BSN, RN, MSPH, CBP
Magnolia View Healing Arts
9118 Old NC 86
Chapel Hill, NC 27516
919-942-6090
My practice is focused on BodyTalk as a powerful and comprehensive modality for supporting wellness and personal growth.

BodyTalk
: I am a Certified Practitioner with experience in the following advanced BodyTalk modules:
Principles of Consciousness (Module 3)

Lymphatic Drainage/Applied Anatomy and Physiology (Mod 5)

BioDynamics (Modules 4/7)

Macrocosmic Body Mind (Module 6)

Matrix Dynamics (Module 9)

MindScape

Advanced Protocol and Procedures
I incorporate other healing modalities in my practice as well:
CranioSacral Fascial Therapy: The fascial system is designed to be freely moving, connecting and nourishing every structure in our body. With injuries and stress, the fascia can become strained and tighten, which restricts movement and exerts pressure on nerves, muscles, organs, blood and lymph vessels, and bones. This can have profound and long lasting effects. CFT can release this fascial strain and restore health-promoting movement to the brain, spinal cord and fascial web. www.gillespieapproach.com
San Baio--Energetic Acupuncture: San Baio supports the Three Treasures of Taoist thought: Consciousness, Energy and Essence. With this approach, our body's Jing, Qi and Shen energies can be revived and strengthened. This gentle modality uses energetic stimulation of key acupressure points to restore balance and health.

Access Consciousness--The Bars: Access is designed to release our limiting fears and belief systems, promoting personal growth and awakening our consciousness. This gentle but powerful system helps support moving beyond our fears to enjoy abundance and limmitless potential. www.accessconsciousness.com
Essential Oils: I use Essential Oils to promote relaxation, enhance the body's natural health capacity, and support the changes taking place in the body/mind/spirit.

My Background: I am a nurse by training and have worked for 40 years in health care, with a dedication to women's reproductive health. I have come to understand the limitations of our western approach to health and to appreciate the vast potential of the human spirit to restore balance and wellness. Our medical approaches have not incorporated the last 100 years of advances in Quantum Physics and dismissed centuries of ancient wisdom and experience. Opening our minds to the power of the energetic systems of which we are part can dramatically change our health and our lives for the better. Try it! I offer introductory trial sessions at reduced rates to encourage your exploration.