Lois Arsenault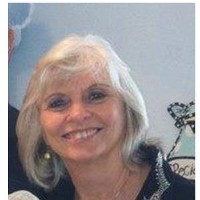 Biography
Lois Arsenault
LMT * NMT * CBP * Parama BP
Structural Integration for BodyTalk
Eastern Medicine for BodyTalk
For over 25 years, Lois Arsenault has been working to facilitate healing—naturally. She began as a Licensed Massage Therapist specializing in Neuromuscular Therapy and Foot Reflexology. For 6 years she taught Clinical Massage and Reflexology, sharing her knowledge with over 200 students. In 1994 she began her personal journey with a study in energy medicine using muscle biofeedback techniques to access each person's deeper healing power.
Lois received her first BodyTalk session in 2000, and after just one session, she had a profound healing shift in consciousness from her own chronic pain and anxiety. She began to understand the significance of the BodyTalk System and realized this was the most effective healing modality she could offer her clients.
As one of Orlando's most experienced BodyTalk Practitioners, she continues to be committed to her own education and is pursuing the more advanced program in the Parama College.
"As a Parama BodyTalk Practitioner I can work more specifically into the brain, the organs, endocrines and other body areas as the person requires—identifying even the smallest parts of the cells that need attention. If the Body chooses, it is also possible to set up 'a time released healing formula' that continues to address the problem until the body has resolved the situation," stated Lois.
"I have found that BodyTalk addresses a wide variety of physical and psychological conditions including lymphatic blockages, musculoskeletal conditions, viruses, infections, anxiety and depression. It can also be the means that enables optimal nutrient absorption. Because BodyTalk facilitates healing physically, mentally, emotionally and spiritually, clients experience deeper healing effects."
"It is my joy and privilege to 'hold the space' to facilitate the healing. I get to witness the miracle unfold—each and every session is truly amazing," she concludes.
Please feel welcome to telephone Lois at 407-467-7733
This is what Lois' clients say about her sessions and how she has helped them.
"Lois has successfully worked with me in-person, remotely, and using me as a surrogate for another family member. Her strength inspires confidence; her gentleness fosters relaxation and a feeling of being safe. She is non-judgmental. She is very thorough—professionally addressing the physical, mental, emotional, and spiritual aspects of each issue. Lois combines her comprehensive education, years of experience, and compassionate personality to give effective and caring BodyTalk Sessions." JR
"Lois' extensive knowledge coupled with her sincere concern for her clients is clear. With each session, I not only get relief from what is ailing me but also receive profound insights about my body and soul. Her compassion for others makes me feel completely comfortable while in her care. I feel very blessed to know her." MD, Arlington, VA—distance sessions.
The BodyTalk System is a relaxing and gentle modality that has helped me tap into what the body already knows at a cellular level. For the past 8 years, Lois, my BodyTalk practitioner, has helped me get clarity on issues in all aspects of my life—making career decisions, healing relationships, restoring health, processing emotions, etc. –that may have not been so apparent at a cognitive level. It is also a very good way to help children get centered quickly." MR, Winter Park, FL