Svetlana Frolova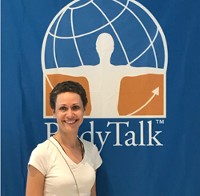 Svetlana Frolova
CBP
Clinic
19 Tanglin Road #05-21
Tanglin Shopping Centre
Singapore, 247909
Singapore
Biography
In our clinic we use natural methods to boost your physical, emotional and psychological health. As mental health becomes more and more important and finally attracts the attention it deserves, our mission is to offer not only one but a wide variety of options to you in this realm
Apart from that, we often work with people who consider spirituality as an important part of life and who believe in interconnectedness of the body, mind and spirit.
We use BodyTalk, counselling, somatic work (Somatic Experiencing, Tension and Trauma Releasing Exercises), Reiki and other energy healing methods to help you achieve your preferred state of health and wellbeing.
We work with common conditions such as:
emotional imbalance
acute and chronic stress
anxiety and worry
low mood and depression
recovery from injuries and surgeries
physical and emotional pain
low energy
psychosomatic issues
sleep issues
To deliver the best possible service to you and to be a high quality one-stop solution provider, Svetlana holds the following qualifications:
- Certified BodyTalk Therapist
- Master in Counselling
- Diploma in Child Psychology and Interventions
- Reiki Master-Teacher
- Certified TRE (Tension and Trauma Releasing Exercises) Provider
- Certified Stress Management Consultant
You are very welcome to contact us for more information, to book a session or have a free phone consultation to discuss how we can work together to achieve your healing goals.