Svetlana Frolova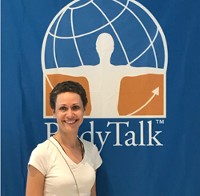 Svetlana Frolova
CBP
Clinic
19 Tanglin Road #05-21
Tanglin Shopping Centre
Singapore, 247909
Singapore
Biography
Hi, my name is Svetlana and I'm happy to connect with you through this page. I'd like to tell you a little bit about myself.
Since my early twenties I really struggled with my health. I had a chance to experience a number of chronic diseases, ranging from sinus infection, kidney infection, ovary infection and thyroid disease. At some point I was really scared of my body, as I didn't understand how it worked. This made me feel absolutely powerless. Strangely enough, what worked for other people, for example, a course of antibiotics, didn't work for me at all. That is why I had to search for other solutions.
My thirties brought yet another challenge: stress related problems. As a single mother, living in a foreign country without much support, I was on a verge of emotional breakdown. This is where I felt that I had no control over my life any more. I was stressed, fatigued and scared that I'm going to collapse. This was my crash course on mental wellness and I now appreciate that it is just as important as our physical health.
It is only when I found BodyTalk that I understood that the body has its own language and every symptom has a meaning and logic behind it. I realized that the body, mind and emotions are interconnected.
With BodyTalk and other energy medicine, I finally experienced what it means to be well, to have a lot of energy, to feel inspired and to be at peace with myself. This is what motivated me to learn BodyTalk and start offering it to my family and my clients.
I know that BodyTalk is a powerful tool that can help you resolve or greatly improve any issue with your health and wellbeing. This is because it relies on your body's natural ability to heal itself. It works with your body and not against it. This is what makes a difference because the body is the best doctor we can ever have.