Erica de Sousa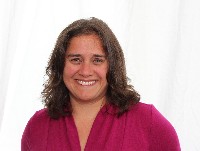 Biography
Erica de Sousa discovered BodyTalk in 2014 as a solution to her own mental and emotional health issues. Since then, Erica's journey of self awareness and healing has inspired her to make BodyTalk's unique approach accessible to others.

As a Certified BodyTalk Practitioner, Erica launched her practice Spring BodyTalk to support women seeking healing and clarity, particularly during times of illness or stress. The simple yet comprehensive BodyTalk System provides a holistic approach to improving physical, mental and emotional health.
Erica continues to develop her practice with Advanced BodyTalk training and complimentary consciousness-based practices. She also holds a Masters degree in International Development and has various leadership and facilitation training.
Advanced & Complimentary BodyTalk Modules:
Advanced BodyTalk Procedure & Protocol
Macrocosmic BodyMind (Mod 6)
MindScape
Principles of Consciousness (Mod 3)
Matrix Dynamics (Mod 9)
BioDynamics (Mod 4/7)
Lymphatic Drainage/Applied Anatomy & Physiology