Eugenie Steenhuis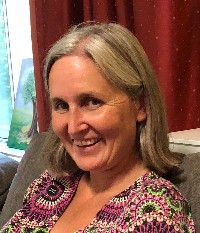 Biography
"Look inside yourself; everything that you want, you are already that." Rumi.
I am always been interested in understand people, in understand what is happening inside and outside me.
I was born in France. I wanted to study psychology but i was good in maths and not in languages. So i did study ir. agriculture. I travelled to the Netherlands at 22 years old. I met my husband, so i stay in the Netherlands. We have 3 children. When i went to the Netherlands i became a software developper. 15 years ago we started a business that produces coffee and tea: Fleur de cafe.
I started to study NLP after the birth of my first child. Then i did 8 years in intuition training. I discover The BodyTalk system after my third child because of a back pain. The fysiotherapeut couldn't help me with usually methods but use one time BodyTalk and i was over.
I have studied:
2014 - BodyTalk Access
2018 - BodyTalk Fundamentals
2018 - Mindscape
2019 - CBP
2020 - BodyTalk principles of Consciousness
2020 - Macrocosmic Bodymind
2020 - Matrix dynamics
2021 - Bio-dynamics
2021 - Advanced integration
2021 - Anatomy
I passed in 2021 the examen for Advanced practitioner in 2021.
I started to organize courses in the Netherlands in 2022 and hope to support the Netherlands matrix.
My clinic is open side to my business from Monday to Saterday from 16 to 21 hrs.
Come for a session and let your life take off !

Looking forward to see you
Eugenie Steenhuis
06-42 49 10 88
info@bodytalkcentrum.nl