Susan Kruse-Thompson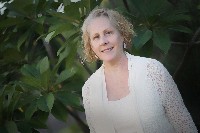 Biography
Susan went to university in the mid-80's. She majored in psychology at McGill University in Montreal, Canada, followed by a M.Ed. in Counseling also from McGill and then moved to Australia.
She would have continued with traditional counselling had her daughter not been sick. At the age of 2 she was developing fevers every month and was sick two weeks out of every four.
Susan began practicing Reiki and met a fellow practitioner who also did "BodyTalk." Susan took her daughter to have BodyTalk. "I took her for six sessions, and raved to everyone I knew how amazing it was. I finally thought, 'If I think it is so wonderful, why not practice it?' That is how I got involved, and it has really has become a way of life for me".
Susan has practiced BodyTalk for fourteen years now, following the continuing developments in procedures and the available "tools." She explains, "The BodyTalk System continues to grow and develop which makes being a practitioner quite exciting!"
"I describe myself as a "communications consultant" - facilitating communication on all levels within the individual, and between the individual and the larger environment. When I was a counselor we also were "facilitators" in the healing journey. One advantage I find with using the BodyTalk System techniques is the ability to quickly access core issues."
Member of the Association of Comprehensive Energy Psychology
Member of the Australian Counselling Association
"If you are on the Gold Coast in Queensland I currently work from several locations. Alternatively I am also available for distance consultations."
www.livingwithawareness.com.au