Cara Cooper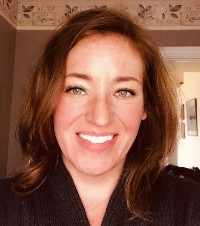 Biography
"Future Medicine will be based on controlling energy in the body." Professor William Tiller, Stanford University
"Diseases are to be diagnosed and prevented via energy field assessment." George Crile, Sr, MD, Founder of the Cleveland Clinic 1864-1943
I have resided in the Orillia area for the last 25yrs.
My introduction into complimentary resonance healing therapies began in 2015. I needed help shifting certain things in my life, that although willing, I just was not able to shift on my own. I researched and read so much about the human condition to better understand what I was experiencing psychologically. But for me, the missing piece to this was understanding and recognizing the role energy played, and it's impact our health, emotions and Spirit.
Everything is energy. Everything has a vibration. Conscious and Unconscious thoughts and emotions can create patterns on many levels within our lives that we are not aware of, keeping us in cycles that are no longer serving us. Once we begin to understand that energy influences our mind and in directly impacts and affects our emotional, physical and vital bodies, it's a game changer. Please understand that we can only be responsible for what we are conscious of. Working with an Energy Healer encourages us to find the Grace and patience within ourselves, to dig up the unconscious, and unpack it in a respectful, healthy and healing way that has long term benefits mentally, emotionally, physically and spiritually.
When I discovered BodyTalk, I was able to shift major things in my life, that I truly thought I was stuck with forever. So much so, that I became a Certified BodyTalk Practitioner in 2016. My excitement surrounding resonant energy healing, and the impacts it has made in my life and my clients lives, lead me to being a thirsty student of many different healing therapies.
Since becoming a CBP in 2016, I have added Certified Crystal Healer, Advanced Crystal Master, Celtic Reiki Realm Master and Causal Body Realignment Practitioner to my qualifications. I also offer Seqex Therapy and The Veltheim Method of Lymphatic Drainage.
In the Fall of 2021, I will be begin studying Osteopathy, with hopes of incorporating it into my practice upon completion and graduation of the program in the Summer of 2021.
Bottom line is, if you're sick and tired of being sick and tired and have tried to shift without any notable improvements, reach out. We, together, can shift your life into the dream version you never thought possible! I'm proof that it's possible, because the "impossible" happened to me.
Love, Light and Blessings
Cara
Email: cara@quantumessentials.ca
Website: www.quantumessentials.ca
Home Office: 8221 Rama Rd., Washago, On