Cara Cooper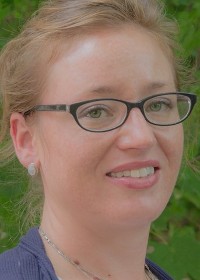 Biography
"Future Medicine will be based on controlling energy in the body." Professor William Tiller, Stanford University
"Diseases are to be diagnosed and prevented via energy field assessment." George Crile, Sr, MD, Founder of the Cleveland Clinic 1864-1943
The above quotes are some of my favorites! Whether you understand the science behind Energy Medicine or believe in Energy Medicine, the absolute reality is, it will still work for you!
My journey down the "rabbit hole" began with a BodyTalk Course in 2015. Since then I have had an insatiable thirst for learning everything I can about Energy Medicine.
As my knowledge and confidence grew, I began layering more healing frequencies into my client's sessions.
All of the techniques I use are non-invasive yet highly effective at improving mental, emotional and physical health. Your body always wants what is best for you and your health.
I tap into what your body has marked as "most important" for release, in order to initiate your body's natural healing process. With BodyTalk, internal electrical communications within your body's systems improve. This has a "healing" ripple effect on all levels of Consciousness within Mind, Body and Spirit - essentially your overall health. Layering the additional healing modalities' frequencies together, I am moving energy and clearing energy which is no longer serving you, from your body's internal energetic electrical systems, and your Electromagnetic field - improving overall health.
Any number of the following modalities are used in an Intuitive Healing Session; BodyTalk, Seqex Therapy, Crystal Healing, Intuitive Hands on Healing, Veltheim Method of Lymphatic Drainage, Chakra Balancing, Energy Clearing and Charging, Aura Infusion and Color Infusion.
I have taken the following Courses;
The Bodytalk System
BodyTalk™ Fundamentals 1&2, BodyTalk ™Fundamentals Integration, BodyTalk™Access, BodyTalk™Access for Animals, Advanced BodyTalk™Protocol and Procedure, Principles of Consciousness, BodyTalk™ Bio-Dynamics, The Soul's Journey - Exploring the Mind and the 3 Brains, CDRRRII, Veltheim Method of Lymphatic Drainage & Applied Physiology and Anatomy, Intro to Body Psychology
Hibiscus Moon Crystal Academy
Certified Crystal Healing Course & Advanced Crystal Master Course
I wouldn't be in the field of Energy Medicine, if I did not believe in it's powerful effects of healing. After reading an extensive on going list of books from authors such as John Veltheim, Lissa Rankin MD, Gabor Mate MD, Barbara Hoberman Levine and Jan De Vries ND as well as seeing the healing that has occurred with Energy Medicine, I truly believe in the next twenty years, we will have the science to confirm what many now healthy people have experienced. Healing on all levels Mind, Body and Spirit.
I encourage anyone who is interested in BodyTalk, Seqex Therapy, VMLD or Crystal Healing Session, to come in for a 15 minute meeting free of charge at Renewed Health and Wellness in Orillia.
If you are suffering and do not have the financial means to pay full price, take heart, a discounted price most definitely can be arranged.
Love, Light and Blessings
Cara
Email: cara@quantumessentials.ca
Website: www.quantumessentials.ca
Home Office: 8221 Rama Rd., Washago, On
Orillia Office: Renewed Health and Wellness, 4393 Fairgrounds Rd.
Barrie Office: Barrie Community Wholeness Centre, 59 Maple Ave.
Huntsville: More Than Just Art, 15 Maniomee St.