Tamar Angela Daneshrad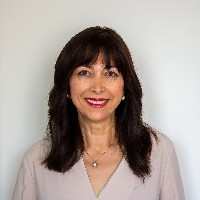 Biography
Clients come to me from all walks of life…
I see all ages with all sorts of physical and/or emotional challenges.
Mothers facing the challenges of today's world, raising their children, being a wife, being successful at work, and taking care of their emotional, mental, and physical self.
Twenty-five to thirty-year-olds searching to find their true self. Fifty and up men and women wanting to stay healthy and being present in their lives, contributing to the greater good.
Seeking a new sense of direction?
Maybe you're not quite sure what you love to do.
You can't turn off the "I should be doing …" but you know that's not you. It never was you. You haven't listened for so long you can't hear, but you know that this direction is not it.
I help you get rid of the clutter in your mind by first helping you identify, see, and then remove it. I share techniques that you can use to get rid of the belief systems that no longer serve you.
Or maybe you're not sure how to achieve a new direction due to blockages.
It's your tendency for perfectionism that freezes you from acting. Maybe it is your desire to be liked and approved that doesn't let you be yourself. Or is it an image that you were raised with? This is the way a mother is, and this is what a mother does.
Through your desire to overcome these blockages and tools at our disposal, we will together remove these blockages and help you soar.
What do we do in session? Well, it depends…
… on your desires and needs.
We start the session getting a basic history and what is going on in your world at present. I ask you questions to clarify, and I ask you what your ASK is for this session? If you had a magic wand and could change anything, what would it be?
My journey in the healing arts started when I was a child…
… when I was given my first nurse's kit. I went around, taking my family members' temperatures and listening to their hearts! They often commented that I would make a great nurse. To that, I got upset and answered back, "NO! I am going to be a doctor!"
In college, I still wanted to pursue medicine, but I decided to attend pharmacy school instead of medical school because I wanted to be able to spend time with my children as they were growing up. I attended UCLA for undergraduate and received a Bachelor of Science degree in biochemistry. I then went to USC Pharmacy School and received my Doctor of Pharmacy degree.
There must be more to healing people than conventional medicine.
That's what I realized when I stepped into pharmacy school. Every drug that I learned about had only a handful of benefits and many more harmful side-effects.
That led to my journey into alternative healing care. There are so many amazing modalities out there. I studied the ones that felt right to me, and I use them in my practice as they fit my clients. There is no one fit for all, and what fits today may not be the right fit tomorrow!
This is my mission…
I desire to contribute to you to manifest your gifts exponentially! So many of us have gifts to offer the world, but we hesitate.
Am I good enough? If I can do it, so can everyone else. I am not special.
We don't realize our gifts; things that are so normal to us, other people don't have. Sometimes, our gift could be kindness or listening to others and helping them get insight or feel heard and loved. Maybe we have healing capabilities or business ideas that can change the world. Maybe our gift is to be present with children and see what is special within them. Or maybe our gift is to teach deep concepts in simple language so others can understand.
When we stop the doubts and the belief systems that are so ingrained in us that we don't even know they exist, then we can start finding our gifts, honing them, and shining them brightly.
I have been studying Kabbalah for over 30 years!
This brings me a deep insight that I am grateful for daily.
I was introduced to Kabbalah in the summer before starting Pharmacy school. I had always been searching for answers to questions that no one could answer about our universe, the physical world's traps, and spiritual wisdom. When I walked into my first Kabbalah lecture, I felt like I was home.
I share some of the insights that I have gleaned from my studies with my clients, but I think what is important is that studying and practicing the concepts over the past years have shaped me to be the person I am.
Truly, the biggest blessing and source of happiness for me, other than time with my kids, is when I see the look in people's eyes when they realize something deep about themselves
Let's talk.
Are you ready to let go of the pain, blame, and the past?
Do you desire to shine your gifts and experience true joy and happiness?
Call me for a free 20-minute consultation: (818) 355-1632.