Andrea List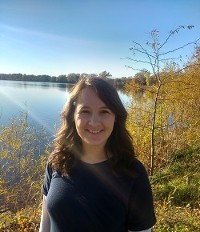 Biography
My BodyTalk journey began in 2014. I had just graduated with my Master Degree in Occupational Therapy, moved across country back to my home state of Wisconsin, and just landed my first job out of school. On paper life looked great. But the reality of what I was experiencing was far from it. I was dealing with severe fatigue, I had difficulty thinking clearly, my anxiety was my constant companion, skin breakouts became unmanageable, and I had this unexplainable pain in my upper back that no amount of stretching would relieve. My self-esteem crumbled as I felt I wasn't able to do my job effectively and I struggled to have any sort of a social life. I was convinced my body had betrayed me. The day I found BodyTalk, I was staring at a bulletin board at my local food cooperative. My eyes were drawn to a card of a BodyTalk practitioner. Without really understanding what it was or how it worked, I felt a twinge of hope return and I booked my first appointment. By the end of the first session, the pain in my upper back was completely gone. And I was hooked!
Over the years of receiving BodyTalk sessions I have experienced healing on all levels. The anxiety I had been experiencing on a chronic basis is gone, My thinking and memory have improved, and I am more at peace with the ebb and flow of life . BodyTalk has been the key to helping me heal my relationship with my body - I now know without question that my body is working with me!
I knew from the day of my first appointment that it was only a matter of time before I became a BodyTalk practitioner. As a healthcare professional, I consider it my responsibility to provide holistic and effective interventions for healing. BodyTalk encompasses both of those attributes as it honors you and your healing path.
My philosophy of practice is to honor your healing journey and the innate wisdom of your body, wherever that may lead. And have fun while doing it! Just know this: Your body can heal itself!
I am available by appointment for both in-person or distance session. To make an appointment for a session or for more information, I can be reached via phone at (612) 412-1978 or email at andrea@illuminatebodytalk.com.