Hiroko Pinto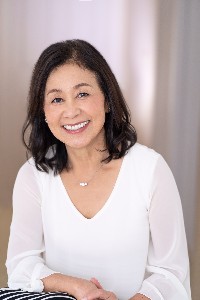 Hiroko Pinto
CBP
Clinic
3118 Pacific Coast Highway

Torrance, CA 90505
USA
Phone: 3105606807
hirokopinto17@gmail.com

Biography
I was born and raised in Tokyo, Japan and moved to US in 1886.
I was married in 1989 and raised two children.
Growing up in Japan, I was taught to work hard and compete. My work ethic got me far at a young age. For 10 years, I led a thrilling life as a freelance actor and announcer in both TV and Radio. It was an industry with no room for error and I always rose to the challenge.
My internal drive served me well. But it came at a cost. I developed painful stomach ulcers and have endured four protracted periods of suffering. For several years I depended on medications to control stomach acid.
In 2016 I received my first BodyTalk session. I remember clearly during the session the practitioner told me "you don't have to work so hard" and I burst into tears. Now my stress level is reduced and I am free of medication.
I was very curious how this healing system works so I decided to take classes. I was fascinated by this powerful yet safe method. I become a certified BodyTalk practitioner in 2018.
As a practitioner my goal is to help people receive the benefits of this wonderful health care system.
My clinic is located in Torrance, California. I am qualified to do BodyTalk sessions in both English and Japanese.
Courses completed:
BodyTalk Access
Module 1&2: Fundamentals
Fundamentals Integration
Module 3: Principles of Consciousness
Module 4&7: Bio–Dynamics
Module 5: Lymphatic Drainage and Applied Anatomy&Physiology
Mindscape