Crystal Leah Horne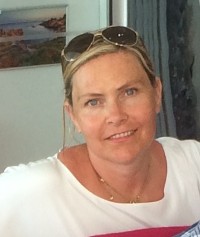 Biography
Hi,
My name is Crystal and I come across BodyTalk in 2014.
I was suffering with anxiety and PTSD due to an abusive relationship.
I had sessions over the year which gave me great support during a really hard time.
I started off as a beauty therapist and have worked in many fields over the years including retail, fitness, entertainment and the service industry.
Over the last few years I completed level 1 and 2 Councelling skills Course and levels 1 and 2 in Reiki.
Until now, I always felt there was something missing.
BodyTalk has changed my life. It helped me find myself, my confidence my passion and a newfound enthusiasm for life.
BodyTalk helps me feel free to be myself whilst having healthy boundaries and a higher regard for myself. I look forward to offering these same gifts to others.
I am excited for the future and for the rest of the advanced modules.
The courses I have taken so far are:-
June 2016 Fundamentals
October 2016 Mindscape
March 2017 Module 3 (Principles Of Consciousness)
July 2017 Advanced Mindscape
October 2017 Eastern Medicine
November 2017 The Souls Journey
December 2017 The Metaphysics Of Treating.
August 2018 Body Ecology
October 2018 Module 6 (Microcosmic Bodymind)
October 2018 Module 9 (Matrix Dynamics)