Bia Karlos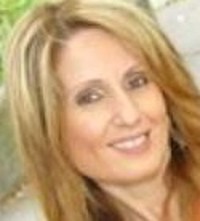 Biography
In a world of Humility, Honesty and Integrity....Health and Family Come First
Bia Karlos has always felt enthusiasm when it came to knowing more about physical fitness, nutrition and alternative medicine. Over the years, several courses reinforced her growing passion in a busy life incorporating a marriage and children with a professional career.
In 2005, Bia was intrigued with the gentle tapping and hand movements of her Naturopath. When she asked for more details it all just made sense. Bia instantly knew the BodyTalk System was the natural healing modality she was destined to practice.
I remember my first class. I was so fascinated from everything I heard in the first half hour, I just wanted to learn more. I was hooked!
Bia readily admits it was a juggling act to make it all happen over the years, often put on hold with family and professional commitments. With a degree in Bachelor of Commerce from Ryerson University, since 1994 she has pursued an active career as a Software Developer, and later advancing to an IT Project Manager. In August 2016, after the required practice sessions with her own clients, Bia became a Certified Bodytalk Practioner (CBP).
She is aware of an important truth that sets BodyTalk apart from many other natural healing modalities. The System incorporates belief systems and active memory that affect us all in unique ways. As a result, we don't often realize something is holding us back from pursuing our dreams.
The blockages can show up in countless mental, physical, spiritual and emotional obstructions in our daily existence. Disease, pain, mobility, injury - so many unforeseen challenges hinder robust life styles at any age. Even energy flow that has been compromised for years can be effortlessly released through a few basic sessions.
The BodyTalk System is recognized in over thirty countries for its simple, safe, effective results. As a result, health practitioners in virtually every natural healing modality incorporate BodyTalk into their practices. The body knows how to heal itself, with the help from someone who cares and understands the science behind health and wellness. Clients are freed to progress into the joyful, loving and positive lives we all yearn to live.
Call or email her today to learn more. Book a session, and experience Bia's dedication to your health and wellness journey. It will "all make sense" to you too.