Janice Cathcart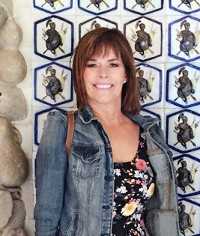 Biography
Jan's desire to see people experience freedom and optimal well being began with her personal journey of inner healing. In 2001, she completed the Elijah House Counselling training and in 2004, training in Healing Prayer, which opened the doors for many years of supporting others in a volunteer capacity including counselling and ministering in the Kelowna Healing Rooms.
As her passion for healing grew, she pursued Holistic Nutrition, through the Canadian School of Natural Nutrition. Her healing journey led to experience healing transformation through BodyTalk, where she discovered a powerful health care system that addresses body, mind and spirit. This holistic approach focuses on the body's priority for healing, rather than symptoms.
Now as a certified BodyTalk Practitioner, using her various training and unique giftedness, Jan welcomes and invites you to discover how harmonizing your body systems can lead to lasting change in mental, emotional and physical vitality, the way you were created to live.
Courses include:
BodyTalk Fundamentals 1 & 2
BodyTalk Integration
Mindscape
Advanced Mindscape
Mindscape for BodyTalkers
Module 3 Principles of Consciousness
Module 4/7 Biodynamics
Module 6 Macrocosmic Bodymind
Body Ecology
Freefall 1
PaRama Course
Transform Now Techniques
Reiki Master Level
Holistic Nutrition
Healing Prayer Certificate
Elijah House Counselling Certificate