Zack Vernon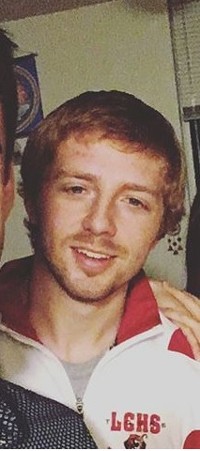 Biography
Having always been interested in vibration and frequency from a young age I have always been looking for a heath care modality that worked best from me. Trying many different things like Reiki, Reflexology, seeing a natural path, chiropractor, massage therapist, eating a "healthy" diet. I started to realize that none of these practices could offer lasting benefit, they would help manage or mask the issue.
I picked up a copy of Louise Hay's "you can heal your life book" and was very interested in the effects of thoughts on the body, But I felt like this material didn't go deep enough. I continued to ask "why" and I just had a felt sense that there was deeper issues causing the physical pain many people experience.
Since I came across bodytalk many of my questions have been answered. I felt like this could be the answer I was looking for all along. I signed up for a few sessions and I my interest was hooked about 3 months later I signed up for the fundamentals class and I have not looked back since. I continually look for ways to expand my awareness in this practice of consciousness based heath care.
Since starting Bodytalk I have seen major changes in every aspect of my life. Some times in places I wasn't even expecting.
If you are interested in a session or would like to ask any questions please email or phone.
BodyTalk Access
BodyTalk Direct
Mod 1-2 Fundamentals
Mod 3 Principles of Consciousness
Mod 4/7 Bio Dynamic's
Mod 5 Lymphatic Drainage & Applied A&P
Mod 6 Macrocosmic Body Mind
Mod 9 Matrix Dynamics
Mindscape
Mindscape for BodyTalkers
The 3 Brains - Souls Journey
Metaphysics of Treating
Autoimmunity and Immune Expression Study Group