Cindy Carse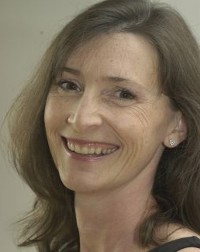 Cindy Carse
MA, RCST®, CBP
Clinic
BodyTalk Montecito

Montecito, CA 93108
USA
Biography
Cindy's style of energy work is the integration of more than twenty years of practice and training in the energy medicine field. Her practice combines over 3,000 hours of training in many healing modalities (BodyTalk, Biodynamic craniosacral therapy, Reiki, Brennan-style healing, bioenergetics, Eastern bodywork, massage, and Native healing techniques) into one system. Cindy is a Certified BodyTalk Practitioner who has been practicing BodyTalk since 2001. She has taken all of the advanced modules, including Parama Mind Crystals.
Cindy is a Graduate of the Northwest School of Healing, a four-year program in energy medicine based in the Seattle area. The program included training in energy balancing and healing. Specifically, she studied bioenergetics, the chakra system, the auric field, hara level healing, and core wound work. She also served as an assistant teacher in the school for three years. Cindy is a Reiki Master Teacher in the Usui tradition and an Ordained Minister & Spiritual Healer. Her experience includes studying native traditions and healing practices for six years with a Lakota healer and Cherokee elder. She is a nationally certified in therapeutic massage & bodywork (NCTMB).
Cindy has a B.A. in Elementary Education and an M.A. in Curriculum & Instruction. She spent ten years as an elementary teacher, and three years as a curriculum writer and staff developer. She still considers herself an educator, but in the field of energy medicine. Education is about empowerment. One of her goals as a practitioner is to guide clients to access their own inner source of wisdom and healing.
Please contact her for further information, or to schedule an appointment: Cindy Carse, MA, cindy@energymedicinevt.com
Courses taken:
BodyTalk: Fundamentals, BodyTalk: Fundamental Integration, BodyTalk: Principles of Consciousness, BodyTalk: Bio–Dynamics, BodyTalk: Macrocosmic BodyMind, BodyTalk: Matrix Dynamics, BodyTalk for Animals, Parama Mind Crystals, Right Brain Practical