Jessica Brossart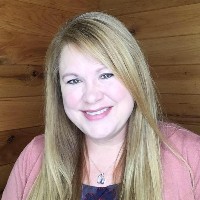 Biography
Advanced Certified BodyTalk Practitioner
Emotional Freedom Techniques Practitioner
Reiki Master & Instructor
Trailblazing Communications Practitioner & Instructor
Practicing Member of
International BodyTalk Association
North Dakota BodyTalk Association
I had such great results with BodyTalk myself, that I feel very strongly about sharing it with others. BodyTalk helped me overcome post-partum depression twice. It also helped with putting my monthly cycle back on track after one session, which was an issue that I didn't even think about sharing with my practitioner. After having so much success with my own health from BodyTalk, I decided to take a class to see how it worked in 2005… and that began my journey.
I started out by helping family and friends, and soon practicing BodyTalk developed into a part-time business that I thoroughly enjoyed. I sold my other successful business in August of 2011 to be able to help more people and pursue alternative health full-time.
I have experienced my clients getting results with many different issues, including just a few of these amazing success stories:
***I suffered from severe lower back pain which also traveled down my left leg to my foot after a back injury and back surgery. I still had a lot of pain, but after seeing Jessica a few times I am able to sit longer and walk better. It has been an amazing experience that I would recommend to everyone if you have any type of pain.

***I started BodyTalk with Jessica with my 1st pregnancy and am now on my 3rd. It has relieved my morning sickness as well as prepared my body in advance for childbirth. I have had quick and mild labors which I attibute to BodyTalk.

***I was told by a medical doctor that the only treatment for pain brought on by female issues would be a hysterectomy. Through my treatments with BodyTalk, deeper underlying issues were brought up that I hadn't thought about in years. Throughout my visits I was surprised to find that as these underlying issues were cleared, my pain level also cleared up and is still non-existent as this point in my life. (Since 2007 & did not have a hysterectomy.)

***Prior to BodyTalk, I had sinus/allergy issues and back/hip/leg discomfort. Since I began my sessions with Jessica, everything has improved. I no longer take my allergy medications and rarely have any discomfort.

BodyTalk and Life Science courses that I have taken are:
BodyTalk Access, Modules 1, 2, 3, 4, 6, 7, & 9,
Modules 1 & 2 Advanced Practical,
BodyTalk Advanced Integration,
Finding Health: Mapping the Healing Process,
Finding Health 2: Applied Consciousness with Dr. John Veltheim,
Founders Session Intensive with Dr. John Velheim,
BodyTalk Interactive with Dr. John Veltheim,
Body Chemistry Specifics,
Advanced Active Memory,
MindScape, Advanced MindScape, MindScape Aspiring Brain Academy,
BreakThrough & FreeFall.
I am currently continuing on to more advanced courses including
PaRama Unit 1.

I have also taken Emotional Freedom Techniques (EFT) Levels 1,2 & 3.
I am a Trailblazing Communications Practitioner & Instructor
and I am also a Reiki Master & Instructor.
In my precious free time I enjoy spending time with my husband, our two children, family and friends. I also love to travel.

If you have questions or would like to schedule an appointment,
please call my cell phone at 701-208-0158 or
e-mail me at jessicabodytalk@yahoo.com.