Jeanette Kirschner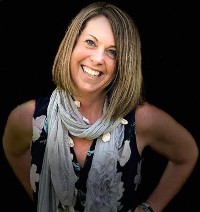 Biography
Born and raised in the mountains of Kelowna, Jeanette has always felt a deeper connection to the world around her. However, this connection somehow got lost amongst that rat race of the world. Multiple major accidents and a divorce at a young age left her feeling lost and confused. With two babies to feed she embarked on a multi-layered career working with children and adults with disabilities. Although she found the health and support side to this career satisfying, she always felt like something was missing. Twenty years later, once her babies had grown, Jeanette reflected back into herself and discovered a love for Yoga. Soon after completing her Yoga certification courses, she discovered Therapeutic Touch, and then BodyTalk completing both certifications in 2018. She finally felt she found the missing pieces to her lifelong puzzle. With a newly lit fire inside her, she has embarked on a new career in holistic health and uses her own life experiences with trauma, to support others who may also feel lost in the world, with no path ahead of them.
She continues further her education with Chakra Balancing workshops, Mindscape, BodyTalk Access, Advanced BodyTalk Protocol & Procedures, (Mod.3) Principles of Consciousness, and (Mod.6) Macrocosmic BodyMind. She will continue to learn and advance to support her clients.
Often the biggest step in healing, is taking that first step.
"If I can support just one person to heal, then I have succeeded"
Please check out my website www.insideoutheal.com
"Remote sessions available"
Jeanette is also recognized by the Natural Health Practitioners of Canada