Jennifer Worth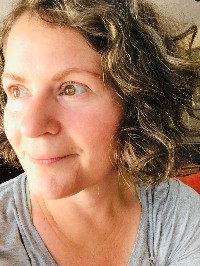 Biography
Jennifer has been involved in energetic healing work for more than 25 years and has a strong affinity for natural healing systems. She currently practices as both a Reiki Master Teacher and a Certifed BodyTalk Practitioner. She came across BodyTalk while searching for additional healing modalities for her own health issues. She was absolutely astounded at the quick changes she saw in herself and her surroundings after just a couple of BodyTalk sessions.
With the support of other BodyTalk Practitioners in her area, she decided to learn the BodyTalk System and has loved every moment of the journey!
BodyTalk is an amazing healthcare system that gets right to the root cause of illness and imbalance to create lasting change on a deep cellular level. Jennifer blends Reiki and BodyTalk in a perfect balance for you to receive a gentle, yet powerful healing experience. BodyTalk and Reiki work together so seamlessly, and the results can be quite amazing.
This adventure has been immensely rewarding both personally and in the way it has helped Jennifer's clients to become more aware of themselves and their surroundings, their own needs and their ability to empower themselves with the tools they need to optimize their health and overall well being.
For appointments and locations, please visit www.lotusblossomenergetics.com
In person and distance sessions are available.
Blessings for Abundant Good Health!